MIDO to be Held February 12 – 14, 2022 in Milan
Thursday, December 2 2021 | 16 h 14 min | Events, News, Press Release
MIDO 2022 is set to open its doors February 12 to 14 at Fiera Milano Rho, as scheduled. At the moment, there are no barriers to international travel, no measures prohibiting access to Italy by European citizens or those from other key market nations, like the USA.
Currently, about 600 exhibitors have confirmed their participation in the show, of these 350 are international, primarily European, specifically, from France, Germany, Spain, the UK and the United States.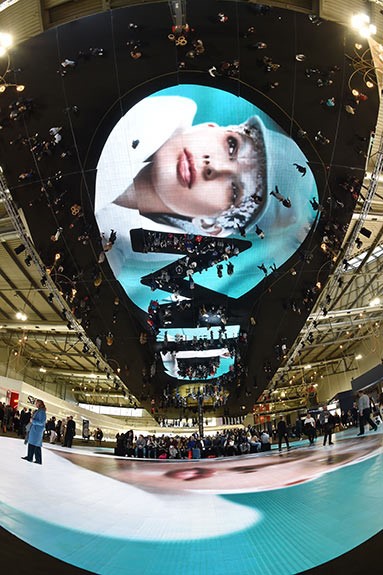 "Although uncertainty is a constant these days, we feel it is our responsibility to support the needs of industry businesses that, over the last two years, have suffered the consequences of the global crisis," remarked MIDO President Giovanni Vitaloni. "Promoting a product like eyewear, whether optical or sunglasses, requires interaction and MIDO aims to re-establish interpersonal communication. The first Digital Edition, rolled out in 2021, is back again this year. Although a brilliant aid in managing contacts, it lacked the human touch in conducting business. At any rate, we believe we have amply demonstrated in the recent past that MIDO has made responsible choices with regard to exhibitors and visitors, with whom we are constantly in contact to assess and ensure a high-quality event. We are all CRAVING MIDO!"
"The eyewear we will find at MIDO are the result of two years in which companies have followed pathways that led to increasingly customized products, where what matters is their quality, durability and content, understood as the story behind the spectacles," continued Vitaloni. In addition, there is a greater focus on sustainability, with research into recyclable raw materials and production processes with low environmental impact."
Speaking of sustainability, the 1st edition of the Stand Up For Green award will take place at MIDO 2022 ‒ in recognition of the stands where outstanding environmental sensitivity was exercised, for example, by employing reusable modules, recycled materials or raw materials with low environmental impact. Award winners will be announced on Saturday, February 12. Another award returning this year is the BeStore Award, acknowledging the world's optical centers that offer an outstanding shopping experience and customer service.
Entries for both awards can be submitted until January 12 on the MIDO website www.mido.com, under the "participate" heading. Also back after a successful first edition is the Your BeStore digital competition award that goes to the optical shop deemed the best by users of the MIDO 2022 | DIGITAL EDITION platform.
 Click HERE for the full press release.