Andy Wolf: Grow With Us
Thursday, January 20 2022 | 14 h 51 min | News, Press Release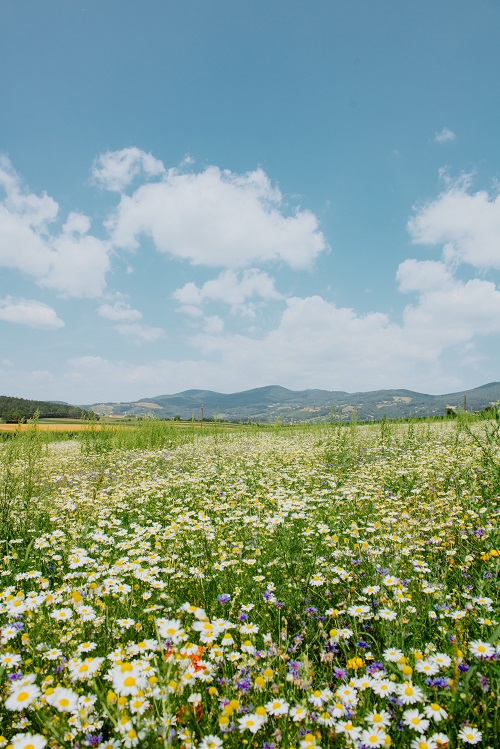 Austrian eyewear brand ANDY WOLF is taking many steps further into a more sustainable future: the entire year is dedicated to the motto "Grow with Us". Starting in January, there will be a square meter of wildflower meadow with every ANDY WOLF frame sold and the first products made from Acetate Renew will be launched in Q2.
"We want to become even more sustainable in all areas of the company. We firmly believe that even small steps lead to a greener future – a future that also thinks about the next generation." Wolfgang Scheucher, cofounder of ANDY WOLF.
Last year, the brand recultivated adjacent meadows and fields with native wildflower seeds and transformed them into a veritable sea of flowers. In 2022, every purchase of an ANDY WOLF frame will recultivate and preserve one square meter of wildflower meadow in Austria.
As a further step towards sustainability, ANDY WOLF will switch its acetate collection to the new, most sustainable acetate in the industry: Acetate Renew, of the Italian acetate producer Mazzucchelli & Eastman. Starting in 2022, ANDY WOLF acetate frames will be successively converted to the new Acetate Renew. ANDY WOLF plans to produce 23% of its entire acetate collection from sustainable material by the end of 2022, and 75% of all acetate frames will be made from Acetate Renew by the end of 2025.
Click HERE for the full press release.