OPTOPLUS Banner to Donate Nearly $60,000 to Local Community Organizations
Friday, February 18 2022 | 14 h 58 min | News, Press Release
Clinics from the OPTOPLUS banner announce they have donated nearly $60,000 to various local community organizations as part of their Show a Little More Love to Our Neighbourhood campaign.
Driven by the desire to contribute to the common good of their community, OPTOPLUS clinics across Quebec chose organizations close to their hearts to donate the funds raised during the holiday season. In collaboration with lens supplier partners Essilor, Hoya, Riverside and Zeiss, $20 from each pair of complete eyeglasses sold from November 15 to December 24, 2021, was donated.
"OPTOPLUS clinic owners are happy to contribute to their community. In the current context where every gesture counts, it was even more important for them to make a difference by giving to those in need. We are so proud of the results of our first campaign", Eveline Bourdua, OPTOPLUS Account Manager.
The following organizations will benefit from these donations: Children Now, Camp de Santé de Saint-Hyacinthe, Centre d'action bénévole des Sources, Breakfast Club of Canada, Club St-Luc, Comptoir alimentaire Drummond, Épicerie Communautaire Solidaire La Maisonnée, Les Amis de Simon, l'Étoile, centre de la pédiatrie sociale, Maison le Far, Fondation de l'Hôpital Marie-Clarac, Fondation du Centre jeunesse de Laval, Fondation Élan, Fondation Nathalie Champigny, le Garage à Musique de la Fondation du Dr Julien, Le Halo, Jardins du méandre, Lu-Nid Maison de la Famille, Maison de la Famille Vallée-de-la-Lièvre, La Maison d'Hélène, Moisson d'Alma, Moisson Estrie and Moisson Outaouais.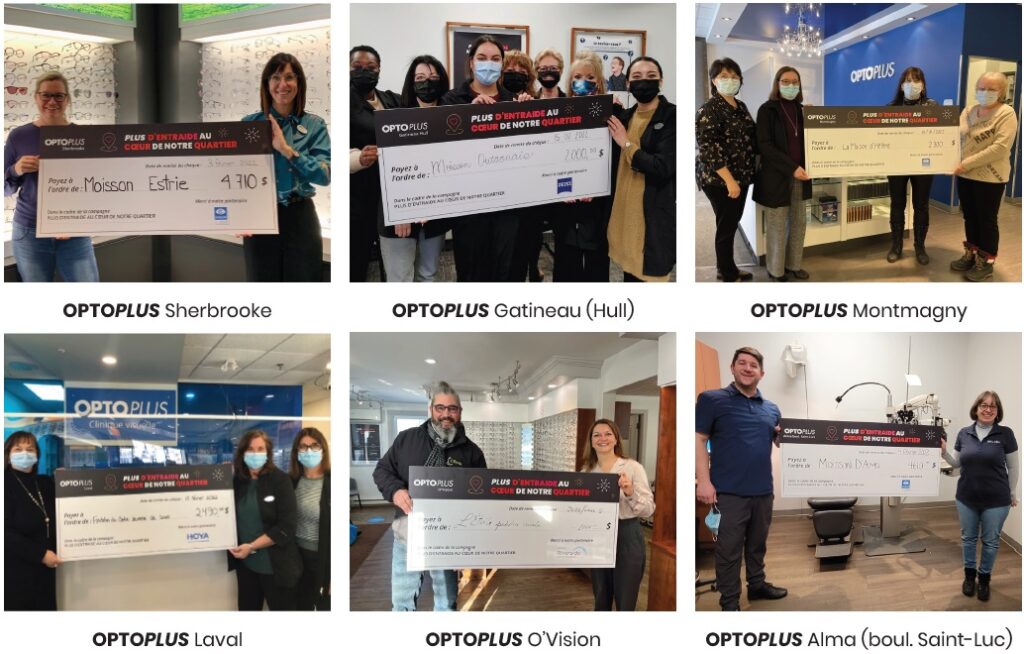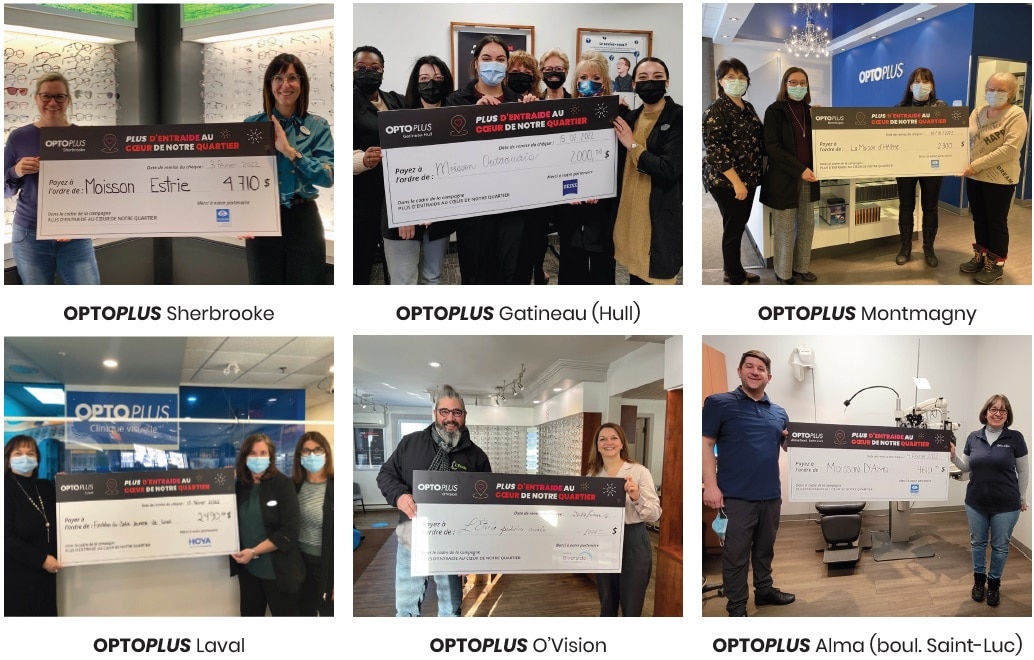 Click HERE for the full press release.