Join My Vision Show Starting April 28
Thursday, April 21 2022 | 14 h 16 min | Events, News, Press Release
Choose live or on-demand tracks
LIVE= You can join in the events in real-time and get a chance to ask questions and participate. Exhibitors are more likely to be in their booths during LIVE events.
ON DEMAND= You can watch the sessions as often as you like and explore the booths even if the exhibitors are not available 24/7
NOTE: All exhibitors and speakers are on standby and look forward to answering your questions. Please use our meeting scheduler or reach out to our events coordinators at info@myvisionshow.com if you would like to set up a meeting with any of our speakers, exhibitors or event team,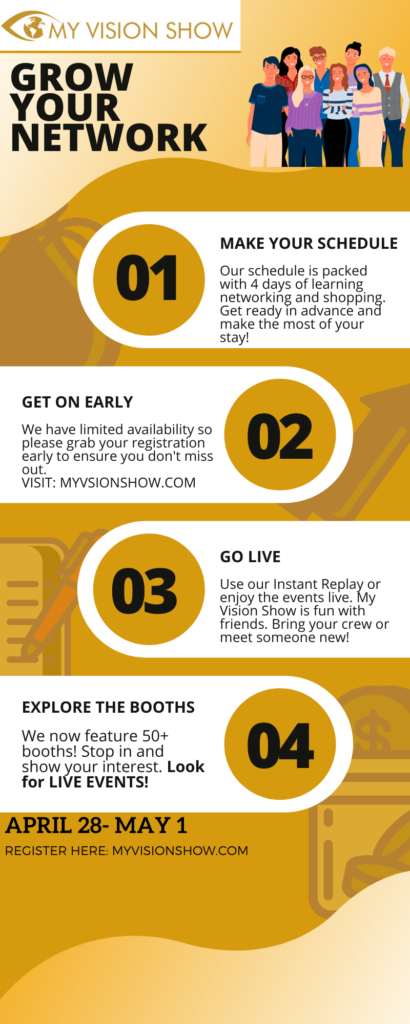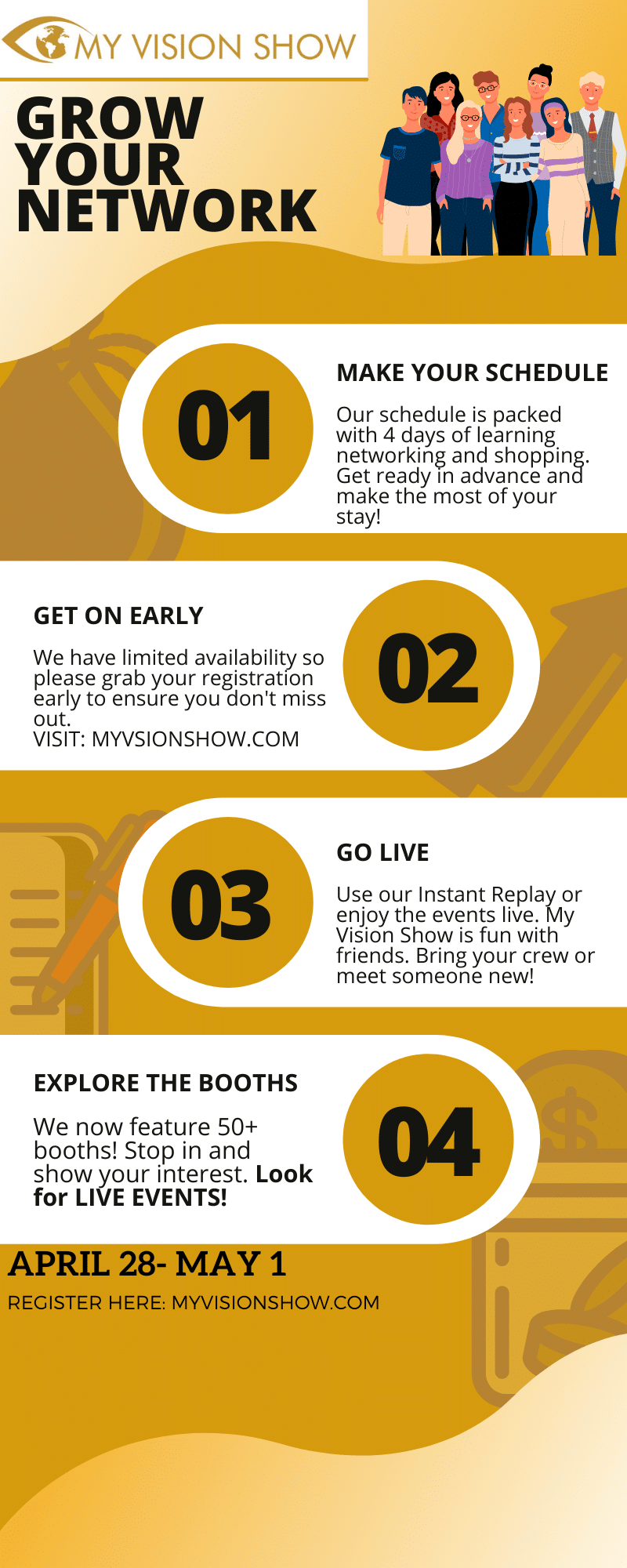 My Vision Show was built to include all professionals of the optical, optometry and ophthalmology industries. It is our sole purpose to be sure that all participants have a chance to share their opinion and to be heard. Some of our most popular events: Opticianry Peer Panel, IMAGINEM track, live networking and our incredible speaker line up!
Each day features a packed schedule of peer-generated content, face-to-face shopping experiences and real-time networking with pros from across the industry and the world.
Day 1: Optical Retail
Join Specials Guests: Sara Bureau, Wendy Buchanan, Cynthia Pizzini-Marlo, Shan Khan. Stephen Fournier and a great line up of independent frame companies, labs and virtual try on software.
Day 2: Eye Care Practice
Join Special Guests: Steve Vargo. OD MBA, Ukti Vora, MBA, M. Optom, FAAO and a great line up of ophthalmic equipment, dry eye solutions and practice consultants.
Day 3: Influencers and Entrepreneurs
Join special guests: Truffles The Kitty, Carrie Wilson, Charlene Nichols & Chris Taylor and experience over 50 brands who are focused on empowering independent eye care professionals to succeed in their career and business.
Day 4: Optical Metaverse Launch
Join us for a Total Rewind and the first ever glimpse of the Optical Metaverse.
Post sponsored by My Vision Show.