Carrera Official Partner of Gumball 3000 22nd Edition
Friday, May 27 2022 | 10 h 35 min | Events, News, Press Release
This year, kicking off from Toronto for a 3000-mile road trip to Miami, the Gumball 3000 Rally will mix top celebrities, influencers and supercars owners to enjoy together a full week of terrific experiences and challenges.
All these are Gumball 3000 ingredients, closed to the spirit of Carrera: a mix of daring attitude and fashion forward style.
Started in 1999, the Gumball 3000 Rally is an annual luxury automotive road trip taking place every year and travelling a different 3000-mile route. Drive through capital cities in front of hundreds of thousands of fans and photographers as Gumball shuts down famous landmarks in each city where spectacular static car displays are hosted and documented by the world's press.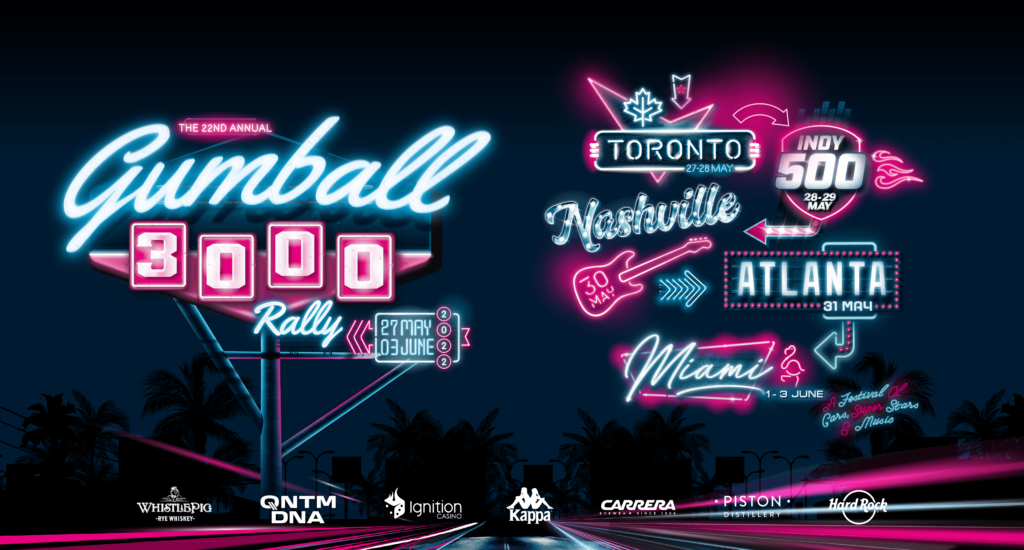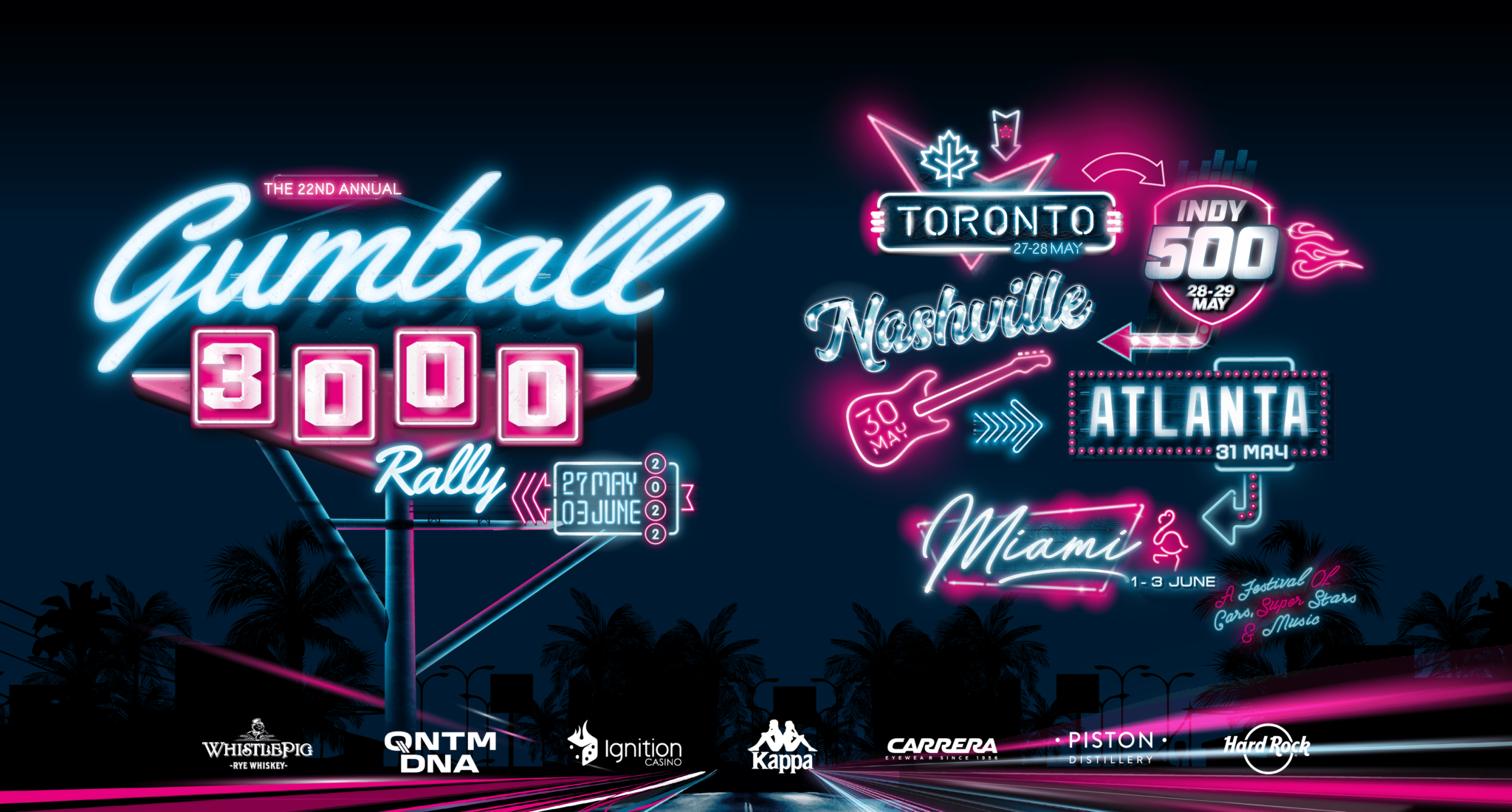 This year, the Carrera Driving Team will run the engine in Toronto and reach Indianapolis together with the other 120 participant cars, where the rally continues travelling across Nashville, Atlanta and finally Miami.
From Toronto to Indianapolis, driver and co-driver Francesco and Wilma Facchinetti will bring their cool energy to the rally. Francesco is an incredible eclectic artist, deejay, radio speaker and music producer but not only! Wilma, his wife, is an oral surgeon turned into mother of 3.
From Indianapolis to Miami, JUCA, amazing LATAM car Influencer with more than 16,9 million followers all around the world, will join the rally to drive the Carrera Team until the finishing line.
Gumball 3000 Founder and CEO, Maximillion Cooper says of the partnership "I am absolutely delighted to be able to partner with Carrera for the second time after 2 years of stop on our 22nd Birthday Rally. My first pair of special sunglasses was Carrera, and we fully embrace their ethos and excited to be part of their #driveyourstory journey. The last two decades have provided countless stories and adventures for drivers and spectators alike and this year will be even better!"
CARRERA x KAPPA x GUMBALL3000 LIMITED EDITION 2022
For this special occasion, Carrera joins forces with official partner of Gumball 3000, KAPPA, presenting two limited edition styles: CarreraxKappaxGumball 3000 HYPERFIT 10/SE and CarreraxKappaxGumball 3000 1025/SE.
Both styles feature the official 2022 Edition colors of Gumball 3000, pink and gold, and are personalized with the famous Kappa "OMINI" logo on the elastic band. The GUMBALL 3000 logo also appears on the end of the tip and on the lens.
All the styles will be on exclusive presale from the start of the rally on May 27th on Carrera official e-com pages and on Gumball 3000 e-com, on top of on selected retail stores in Europe and US.
Click HERE for the full press release.