CNIB Announces Measha Brueggergosman as New Brand Ambassador
Friday, August 12 2022 | 11 h 08 min | News, Press Release
CNIB announced that Canadian opera singer and concert artist Measha Brueggergosman will become the organization's newest official brand ambassador.
"We're thrilled to welcome Measha to the CNIB family," says the charity's Chief Operating Officer, Angela Bonfanti. "Measha is such an incredible Canadian talent. Her ability to connect us with new and distinct communities, alongside her desire to support and amplify the voices of Canadians with diverse lived experiences, will be critical in helping CNIB to continue to share our mission with more people than ever before."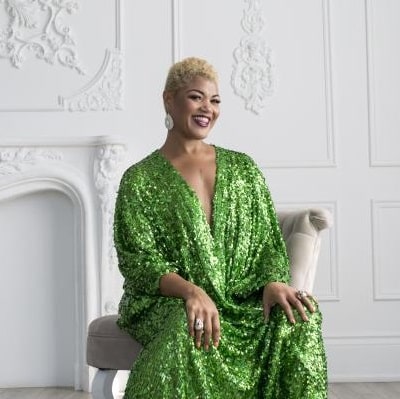 Measha is a world-renowned opera singer, Juno award-winning recording artist, beloved personality, and television host. Throughout her career, she has recorded and performed several internationally award-winning jazz and gospel albums that have connected Canadians from coast to coast to coast through music. Alongside being a passionate advocate for the arts as essential to mental health, Measha also holds several honorary doctorates and ambassadorial titles with international charities.
"When I was first introduced to CNIB, I immediately knew that it would be a cause that would resonate strongly with me and with many other Canadians," says Measha. "Blindness is an experience that crosses over all lines of intersectionality. It doesn't know age, race, gender, or creed – and can affect anyone at any stage in their lives.
Through her involvement as one of CNIB's two brand ambassadors – the other being television personality Ben Mulroney – Measha has been meeting with program leads across the country to listen and learn more about how she can best support and serve our community. Over the last few months, Measha has also already had the opportunity to participate in several CNIB programs in communities across Canada to both learn from and connect directly with members of the blind and partially sighted community.
Alongside learning more from the community, Measha hopes to build upon the historical success and impact of CNIB's long running music programs – leveraging her passion, expertise and connections within the music community.
Click HERE for the full press release.