THE Myopia Meeting Makes Canadian Debut Nov. 6 in Toronto
Friday, August 26 2022 | 16 h 37 min | News
CRO (Clinical & Refractive Optometry) Journal and Review of Myopia Management (RMM) will co-present the Canadian debut of THE Myopia Management Meeting (TMM) in Toronto on Sunday November 6th.

TMM has been providing eye care professionals quality continuing education since 2019. THE Myopia Meeting brings together leading practitioners and researchers with key manufacturers for a full-day of COPE CE and workshops to immerse ECPs in everything they need to know about getting started or strengthening their practice specialty in myopia management.
Four hours of COPE continuing education courses will be presented by renowned experts in the field, one of whom literally wrote the book on "Managing Myopia."
The speaker line up includes:
Deborah Jones BSc, FCOptom, FAAO
Vishakha Thakrar OD
Langis Michaud OD, MSc, FAAO, FSLS, FBCLA, FEAOO
Stephanie Ramdass OD, MS, MBA, FAAO, FSLS.
The meeting will be chaired by Dr. Dwight Akerman, Medical Editor for Review of Myopia Management. The full agenda can be viewed on the TMM website.
The event will be held at the International Centre, near the airport, providing a convenient venue for the entire Greater Toronto Area and complimentary parking.

The $80 registration fee covers the entire meeting events including CE, lunch and refresh breaks.
Click here for meeting details and registration. Now Open.
The event is sponsored by leading manufacturers in the field of Myopia Management.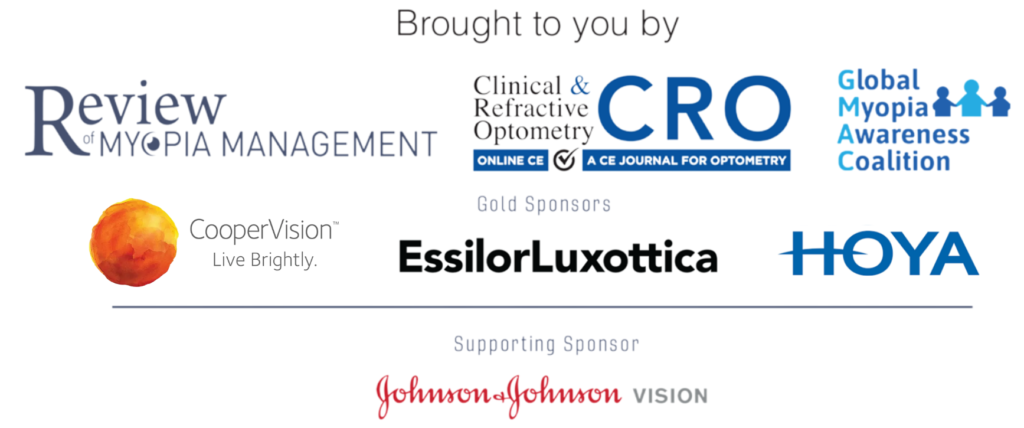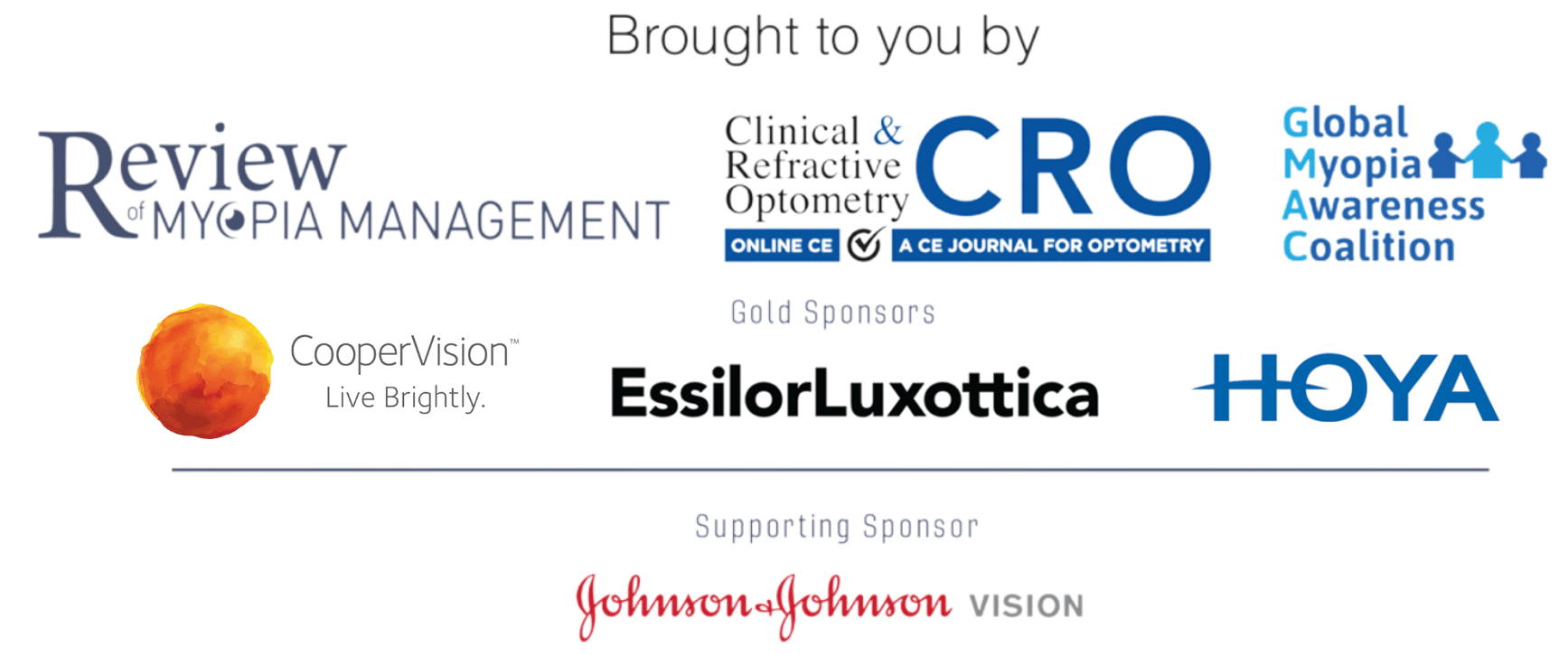 About CRO (Clinical & Refractive Optometry) Journal (CRO)
CRO is an online, peer-reviewed, open access journal. Articles are contributed by eye care practitioners and educators who practice in challenging settings where the cases provide valuable learning lessons for primary care optometrists. CRO is an approved COPE administrator.
About Review of Myopia Management (RMM)
RMM is a leading online publication designed to help eye care professionals maximize the emerging field of myopia management. The online RMM publication has grown to be the leading source of clinical, practice management, and research information on myopia management.