Safilo Returns to VEW with Brand-New Open Concept Booth and Campaign
Wednesday, September 14 2022 | 11 h 50 min | News, Press Release
Safilo Group announces its return to Vision Expo West.  Safilo will be present with a newly designed booth space from which to greet all show attendees from Thursday, September 15th to Saturday, September 17th. 
 (The Park – Booth #P14022)
"Vision Expo West is an amazing opportunity for us to support our industry and celebrate our people, products and heritage with our customers. We are excited to be present in very impactful ways with our inviting new open booth concept, educational offerings, two customer events and industry sponsorships. It's also the perfect occasion to officially, as well as publicly, unveil our new campaign for North America in which we are defining "partnership" – with a fresh new approach, reinforcing our focus on embracing modern ideas – while showcasing our incredible Safilo team and all that they do," says Rinaldi Ceroni.
The open concept booth will provide a very welcoming and inviting environment with seating areas to meet and greet and reconnect with Safilo. The front area of the booth will feature Safilo's newest Carolina Herrera collection, which launched at Vision Expo East in March, while the interior space will serve as a lounge area with a large video screen and additional monitors. Several frame brands will be showcased inside the booth including Carrera, BOSS, kate spade new york, and Under Armour.The back of the booth will include an additional seating area with product housed in the center. A dedicated order-writing area will provide an exclusive selling environment for customers and sales representatives to view the company's complete product portfolio.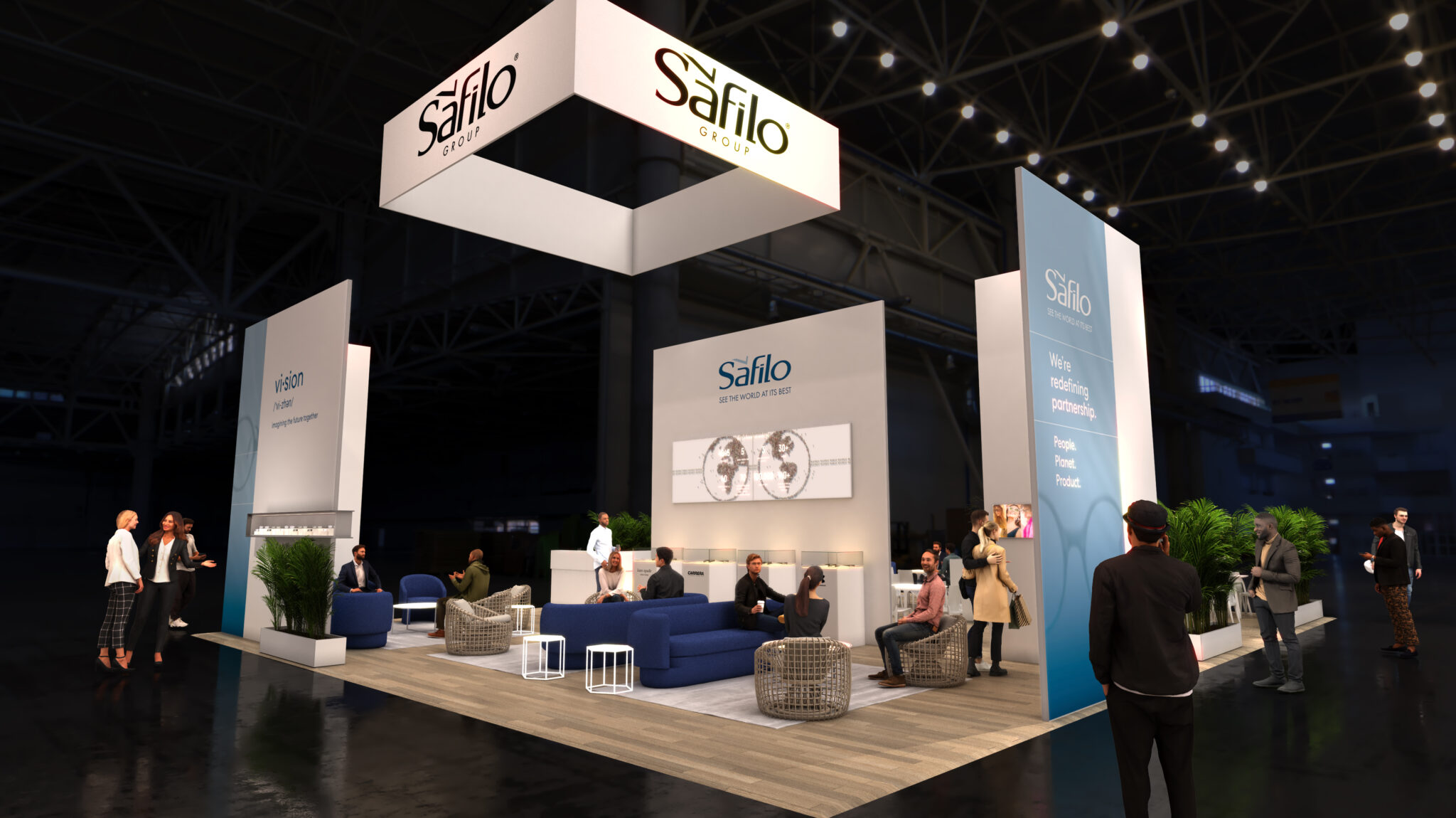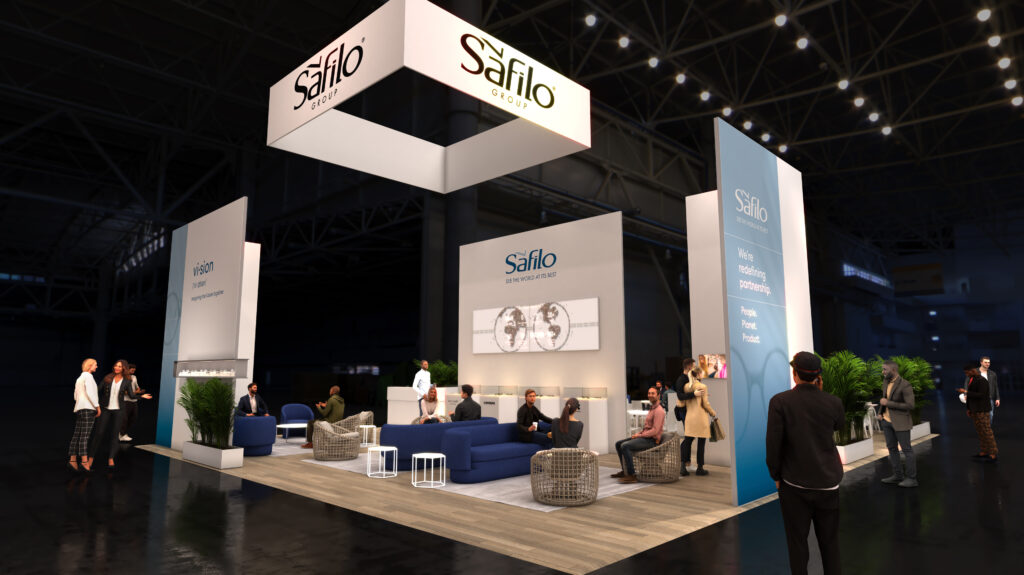 For its 60th anniversary in North America, Safilo celebrates its commitment to People, Product and Planet with an exciting new campaign for North America, starring several Safilo USA employees and sales team members, which will make its formal debut inside the Safilo booth at Vision Expo West.
In line with the corporate purpose-led strategy, the new North American campaign is a "twist" on presenting definitions for important key words such as Vision, Connect, Product, Service and People that commensurate with the company's values and promise.
60TH ANNIVERSARY CELEBRATION
On Friday, September 16th at 2:30pm (PT), show attendees, Safilo's customers and the media are invited to the Safilo booth to join Safilo Group's CEO Angelo Trocchia and the new President & CCO of North America, Francesco Rinaldi Ceroni, for a celebratory prosecco toast – complete with customized cookies – to commemorate Safilo Group's 60th anniversary of commercial presence in North America.
Click HERE for the full press release.