WestGroupe U.S.A. appoints new vice-president of sales
Monday, December 1 2014 | 00 h 00 min | Appointments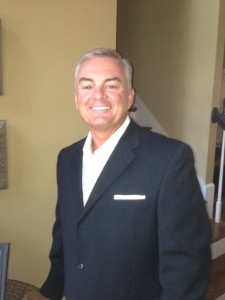 WestGroupe announced the appointment of Mr. Dennis Davis as the new vice-president of sales for WestGroupe U.S.A., commencing December 1, 2014 and reporting to the vice-president of North American sales, Mike Debono.
"I am excited to be able to share my 20 plus years of experience, knowledge, and insights in the optical industry with the WestGroupe team," says Mr. Davis. "I'm looking forward to joining such a progressive and forward thinking organization, and can't wait to get started."
Mr. Davis began his career in the optical industry in 1991, as a sales representative with Optyl/Carrera. For the last ten years, he had held the position of vice-president of sales at Charmant Group Inc., U.S.A. He brings with him a great deal of knowledge, and established relationships that he has built up over the years with an outstanding network of people throughout the industry.
"I am confident that his contribution to our organization and to our customers will be tremendous," says WestGroupe President, Michael Suliteanu. "He will surely help the company in continuing our servicing of the optical market globally."
Source: WestGroupe