VuePoint IDS Appoints Managing Editor
Monday, December 15 2014 | 00 h 00 min | Appointments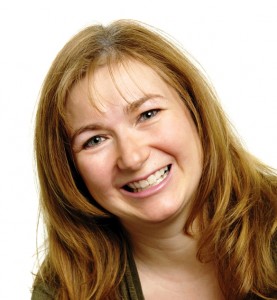 VuePoint IDS Inc. is pleased to announce the appointment of Charleen Wyman, BA Journalism and Communications and BA English, as managing editor of VuePoint IDS Inc. optical media properties. Titles include Opt!k® magazine, Capsule DotClip e-newsletter, ClipInfo.ca Web Portal, iCan targeted email/fax service and eyewear consumer magazine Tmag.
Wyman brings 15 years of publishing and managing editor expertise in the nutraceutical industry from Healthy Directions magazine and has strategically managed cross-platform communications with effective social media marketing and gained a solid marketing, advertising and graphic design background. Wyman has also worked across Canada as a television, radio and print journalist.
"I am honoured and excited to be joining the tremendously talented editorial VuePoint team and aim to meet the evolving needs of the Canadian eye care industry in an increasingly digital and multi-platform environment with integrity and flair," says VuePoint IDS Inc. Managing Editor Charleen Wyman.  
"I hope to be a weaver of a most beautiful, multi-cultural carpet of VuePoint properties, maintaining the wonderful francophone feel and look of Opt!k and Tmag while weaving in thread by thread, new content from writers across Canada and from our Jobson media partners," says Wyman.
"VuePoint IDS Inc.'s showcase magazine Opt!k is the leading Canadian eye care industry publication in Canada. The strategic multi-year partnership with Jobson Medical Information forged by VuePoint President David Pietrobon ensures VuePoint will be the leading infomedia company for all eye care promotions in Canada," says Wyman.
"We are pleased to be able to add Charleen's multi-media and journalistic experience to lead the VuePoint editorial team. Her experience in health care and her understanding of the dynamics between the health provider practice, patients and suppliers is an invaluable asset," says VuePoint President David Pietrobon.
About VuePoint
VuePoint provides Canadian eye care industry stakeholders with integrated print and digital communications solutions in both official languages.  Publications include Opt!k® magazine for eye care professionals, Tmag™ consumer eyewear fashion magazine, B2B electronic newsletters, interactive web sites, and targeted communications services through the VuePoint iCan™ email/fax service.  VuePoint provides clients a comprehensive array of services including marketing research, CE course development, and custom program development through its national and international partner network, including Jobson Optical, publishers of 20/20, Vision Monday and Review of Optometry magazines.
VuePoint is based in Guelph, Ontario, and Greenfield Park, Quebec.
Contact:
VuePoint IDS Inc.                        VuePoint IDS Inc.                                               VuePoint IDS Inc.
David Pietrobon, President        Charleen Wyman, Managing Editor               Brigitte Lavigne, Production Coordinator
(519) 265-0185                              (519) 362-4868                                                  (450) 465-1893
dpietrobon@vuepoint.ca            cwyman@vuepoint.ca                                       publication@M2L.ca