Presenting #OptikEyeStyle of April
Friday, April 5 2019 | 08 h 00 min | News, Optik Magazine
Prodesign 5168 col. 6011 Ophthalmic
Proving that a finer metal frame design can be as audacious as it's acetate counterparts. The Prodesign 5168 is perfect for your petite patient looking to make a big impression. It takes a closer look to notice the unique design and the cut-out feature, thus creating negative space with a reverse nylor frame design. The exaggerated cats eye shape in metal is painted black and white with a horizontal divide, which without interruption blends seamlessly into black and white patterned acetate temples. This frame features a depth of visual interest and a sizable style statement without dominating the wearers petite face.
Lafont "Dancing" col. 100 Sunglasses
Polkadots are an essential pattern that should exist in every lady's wardrobe. When you wear it, it is impossible not to feel feminine and flirty. Lafont Paris has introduced, for Spring 2019, a playful pair of classic black sunglasses embellished with white polka dots. The thoughtful placement of the polka dots highlights the glamourous, rounded cats eye shape of the frame. The chic Parisian styling of the "Dancing" sunglasses by Lafont is a timeless eyeglass wardrobe staple that is sure to have the wearer feeling fabulous.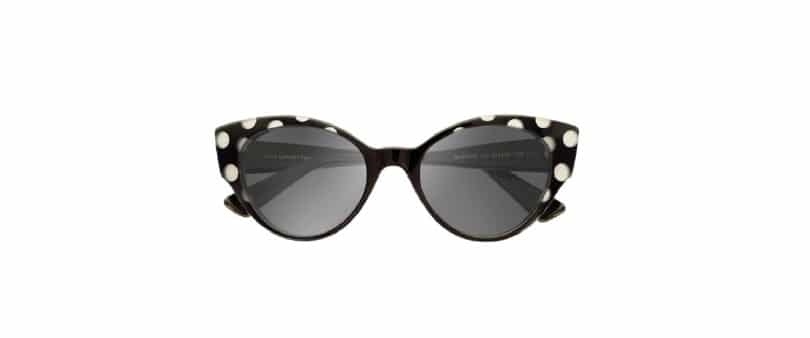 Lamarca "Fusioni 27": col. 01 Ophthalmic
A manufacturing marvel, the sharp lines of the geometric pattern on this Lamarca frame are enhanced by the contrast of the black and white tones. Like a puzzle, each piece of acetate is bonded together on this "Fusioni" frame. The angular lines of this frame are perfectly offset with the soft swoop of the bridge, giving the frame just the right amount of lift to enhance facial features. A stunning piece of art for the face, ideal for the sophisticated eyeglass wearer looking to wear a masterpiece.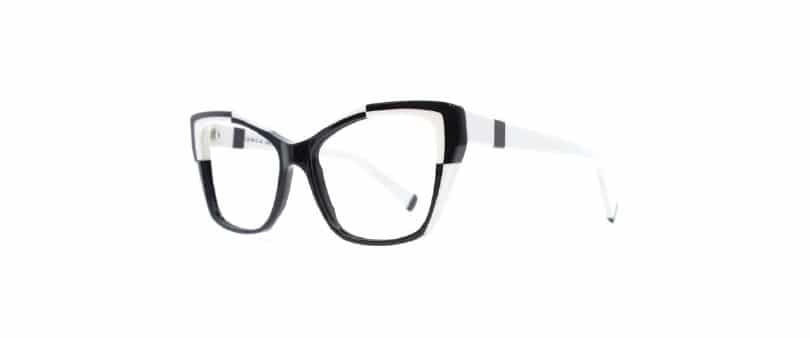 Share frames you love by tagging #OptikEyeStyle on Instagram to be featured on @OptikMag.