Austrian Eyewear's Infamous "enfant terrible"
Thursday, April 30 2020 | 10 h 15 min | News, Optik Magazine
He has been described as a mad man, a creative genius, a brilliant organizer and even the founder of independent eyewear. He's right up there at the top of the pantheon of "eyewear gods" with very few others. His eccentric life and his nefarious ending however, have relegated his creative genius to the background.
Udo Proksch became, through marriage to a famous actress and singer, a major player in the artistic, social and political life of Austria. In 1972, Proksch bought Vienna's prestigious Demel café, and one year later opened Club 45 on top of the cafe. The private club quickly became one of the most popular haunts of the city. On any given night, you could come across cold-war spies, heads of state, artists and movie stars.
A Pioneer of Independent Eyewear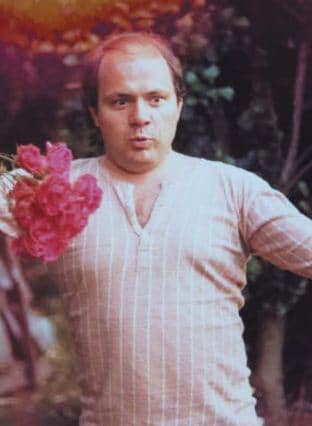 Proksch revolutionized the whole approach to eyewear. In the 1950s and early 1960s, before the rise of licensed brands frames were still mostly seen as medical devices. While some artists, including Pierre Maryl and Oliver Goldsmith, made beautiful and original frames, Udo Proksch brought industrial scale to the effort. He was recruited by Wilhelm Anger, Optyl's founder, when he won an arts competition and subsequently became creative director for Carrera.
He also worked on Viennaline and made it immensely popular at the time, selling more than 15 million pieces of the Gigi frame – an unheard success with a creator frame at the time.
Subsequently he launched his own collection: Serge Kirchhofer. He became so involved with the brand it became his alter ego, even adding the name to his passport as his legal alias. He brought a new vision that went further than just the frame creation bringing new approaches to packaging, branding and marketing.
Genius Gone Evil
Unfortunately, Proksch's life ended very badly. In 1977, the freight ship Lucona sank in the Indian Ocean, causing the death of six passengers. Years later, it was proven that the vessel was intentionally destroyed by explosives orchestrated by Proksch to extort insurance money from the disaster.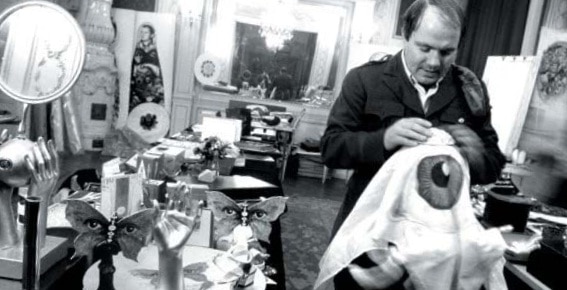 In the scandal that followed, several Austrian ministers were forced to resign for obstructing the investigation and forgery. Proksch fled Austria finding refuge in the palace of notorious Filipino dictator Ferdinand Marcos. Proksch finally came back to Austria, was sentenced to prison and died there in 2001 during heart surgery.
Proksch is remembered in a fascinating book, Udotopia, by Luisa Jean Cooper, commissioned by Michael Jardine, founder of Mondottica and Brando Eyewear. The full interview of Jardine , by Optik journalist Jean francois Venne is available in the April – May Issue of Optik Magazine.

Click here to view the full interview.