A Frame for Each Athlete
Monday, May 4 2020 | 09 h 47 min | News, Optik Magazine
Jean-François Venne, Optik Magazine's contributor, spoke with three big players in the sports sunglass industry as well as with Neurodynamic Vision. Here is his preview of new products from Julbo, Smith Optics and Oakley, just in time for the spring-summer season.
Julbo :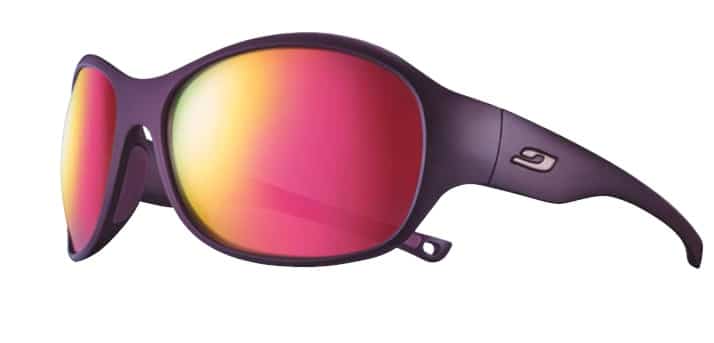 Since the brand was launched in 1888, Julbo, distributed in Canada by Lanctôt, has had ample time to develop its expertise in sports and outdoor eyewear.
EVAD-1 smart frames are their latest innovation. Information such as heart rate, speed, distance travelled, etc. is displayed directly in the field of vision, with MicroOled's ActiveLook technology. Bluetooth enables the frame to connect with various apps that provide the biometric data. EVAD-1 smart frames are equipped with Reactiv photochromic lenses. These smart frames will be available for purchase in Canada in 2021.
For high performance eyewear, Julbo offers NXT photochromic lenses, made from Trivex. The photochromic pigmentation is produced by casting at moderate temperature and integrated directly into the lenses. Julbo is also one of the rare companies that offers category 4 lenses, such as Spectron 4, which filters 95% of visible light.
Smith Optics:

Since it was founded in 1965, Smith Optics has been a must-have brand when it comes to sports sunglasses. The brand has become widely known for introducing the first interchangeable lens system for sunglasses and snow goggles and for innovating with ventilation systems.
The propietary ChromaPop™ polarized lens technology improves the perception of colours. Smith Optics offers many types of materials, based on impact resistance and clarity requirements. Elite lenses are MilSpec (Military Specification) certified and provide the best protection against impact, while the ChromaPop+ polarized lenses provide the most clarity.
The Attack collection features MAG interchangeable technology, which enables the wearer to quickly swap various types of ChromaPop lenses to adapt to light conditions. The Guide's Choice model features wide temples and an aggressive wrap for side protection from the sun and are equipped with ChromaPop+ lenses.
Oakley: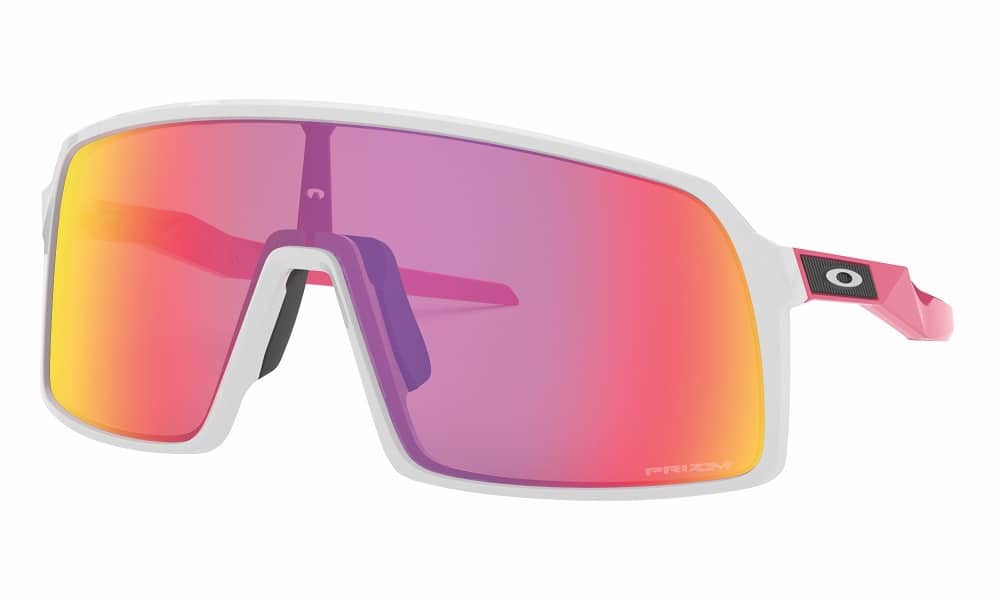 Oakley, distributed in Canada by Luxottica, launched its Sutro Eyeshade frames, inspired by an iconic 1980s model, in February 2020 which are shaped in the form of a mask. The top of the lens is pierced with circular venting ports in the same way as the Eyeshade was in the 1980s. Unobtainium® nose pads prevent the frame from slipping.
The Prizm Snow lens accentuates cyan and reds, which are colours that are the most detectable against snow. Prizm Golf accentuates green and brown, while Prizm Road sharpens whites and enhances yellows, greens and reds, helping riders spot changes in the texture of the road and avoid hazards.
Continuing to Evolve
For Warren Modlin, CEO of Neurodynamic Vision in California, the approach to vision in the sports industry should evolve over the next few years. He recalled that we generally measure visual acuity by sitting a person on a bench and asking them to identify white letters on a black background. Yet, these are not the conditions in which athletes develop. But, the use of certain visual functions varies from one sport to another. A tennis or baseball player will rely heavily on following the ball with their eyes, while a soccer or basketball player must quickly recognize formations.
Find out what materials Modlin expects could replace polycarbonate in high performance lenses by clicking HERE to read the full article.