Fighting Blindness Canada Brings Laughter with New Comedy from the Couch Virtual Experience
Wednesday, October 14 2020 | 11 h 56 min | News
On Saturday October 17, Canadians are invited to join from the comfort of their couch in a few good laughs, all in support of sight-saving research.
With COVID-19 continuing to impact in-person events, Fighting Blindness Canada's longstanding Comic Vision and Last Call fundraising events from across Canada have joined forces to offer a NEW virtual Comedy from the Couch experience, complete with fun snacks delivered to your door, auction, prizes, and interactive activities.
"COVID-19 has had a significant impact on our fundraising this year, creating a $1,000,000 gap in critical funding for vision research and programs that allow us to serve the vision loss community," said Doug Earle, President and CEO of Fighting Blindness Canada. "With Comedy from the Couch, we aim to touch the hearts of all Canadians, providing some much-needed humour during a time that has been challenging for all of us, while ensuring that finding new treatments and cures for blinding eye diseases keep moving forward."
Comedy from the Couch will feature clips and conversations with comedian favourites from Comic Vision's 21 year history, and will be hosted by Steve Patterson from CBC's The Debaters and Vancouver's Fred Lee, with a special conversation with Mark Critch from 'This Hour Has 22 Minutes'. The virtual comedy experience will also feature live chats with select comedians, an online auction, contest, and highlights of Fighting Blindness Canada's mission to fund vision research.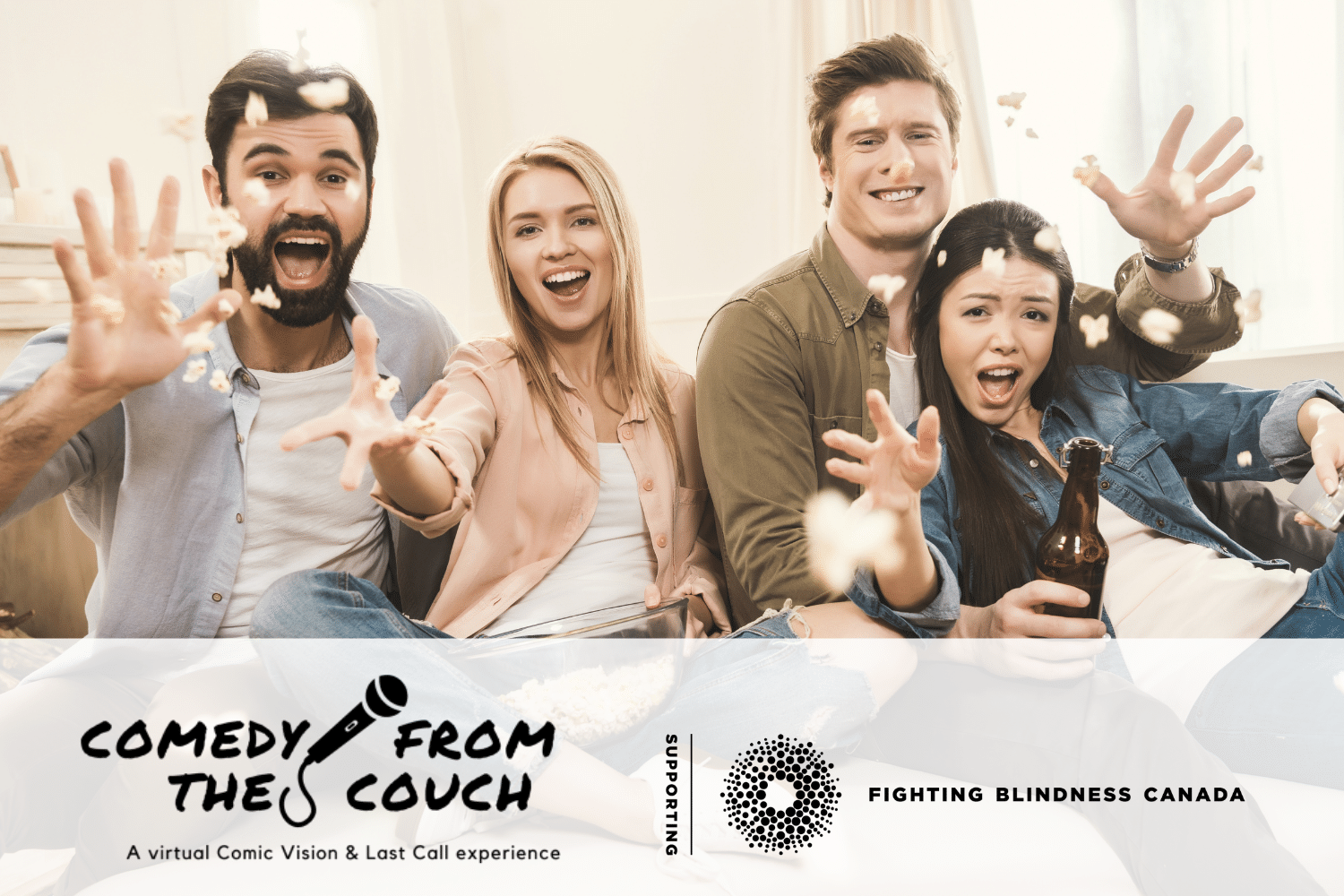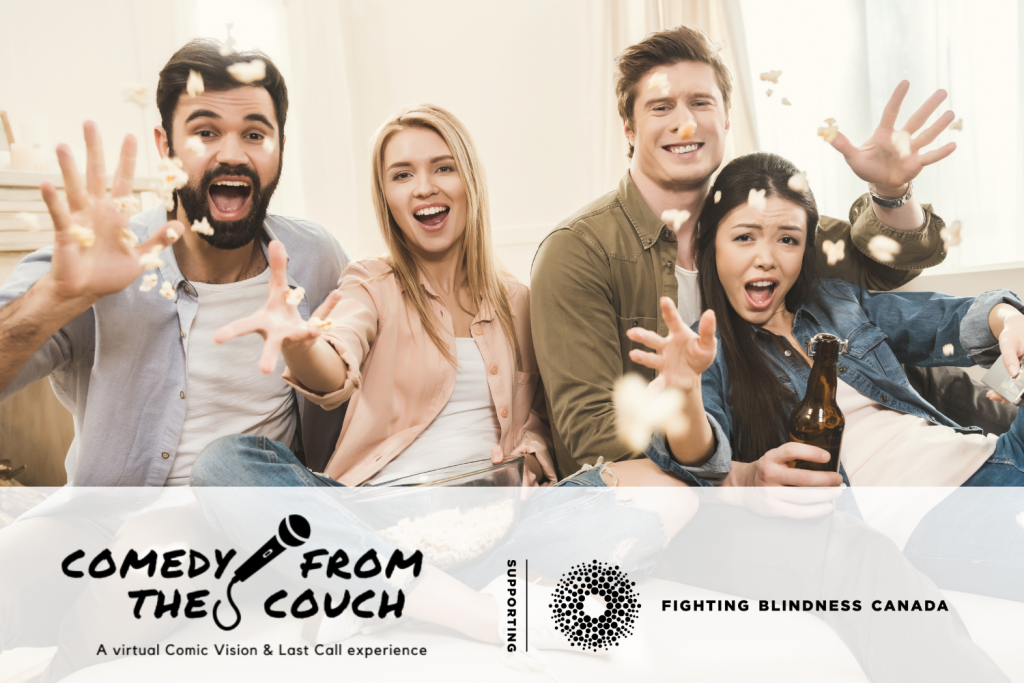 Comedy from the Couch tickets can be purchased until October 15.
How to Join: Tickets can be purchased at comicvision.ca
Click HERE for the full press release.