Drs. Walsh, Shah, and Siergey Join CooperVision Professional Affairs Teams
Tuesday, September 21 2021 | 11 h 54 min | Appointments, News, Press Release
CooperVision announced the addition of three well-known optometrists to its Professional Affairs teams. The appointments of Drs. Karen Walsh, Arti Shah, and Justine Siergey each add decades of relevant experience to the company's global, US and specialty Professional Affairs teams.
"As the industry continues to evolve, so too do the needs of our customers. CooperVision's commitment to providing the eye care community with the highest quality products and services starts with investing in our people. Recruiting Dr. Walsh to my global team, along with Drs. Shah and Siergey in their respective country and specialty roles, adds to an already incredibly talented Professional Affairs organization, resulting in even higher levels of peer-to-peer practice support and education," said Simon Seshadri, Senior Vice President, Global Marketing, CooperVision.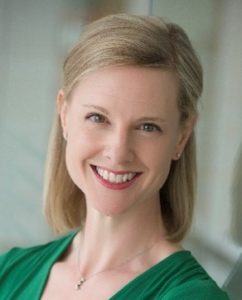 Global Professional Affairs
Karen Walsh, MCOptom, PGDip, FAAO, FIACLE, FBCLA steps into a newly created role as Director, Global Professional Affairs, 1 Day & FRP Brands. A widely recognized educator and clinical scientist, she is now responsible for engaging and collaborating with ECPs, global brand managers, and a wide range of global and regional teams to help shape professional messaging for CooperVision's leading 1-day and frequent replacement products (FRP) soft contact lens brands, including Biofinity®, clariti® 1 day and MyDay® daily disposable.
Dr. Walsh holds an array of advanced qualifications, including being a Fellow of the American Academy of Optometry, the International Association of Contact Lens Educators, and the British Contact Lens Association. She also is a member of the U.K. College of Optometrists and holds a post-graduate diploma in clinical optometry from City University, London.
Concurrently, two industry veterans within CooperVision's Global Professional Affairs team are now devoting additional time to the company's expansive research and development initiatives. Gary Orsborn, Global Head, Post-Market Clinical Studies at CooperVision, and Anna Sulley, Director, Medical Affairs, have joined the CooperVision R&D organization, increasing vital focus on company-wide clinical research collaborations to further advance and accelerate portfolio innovation.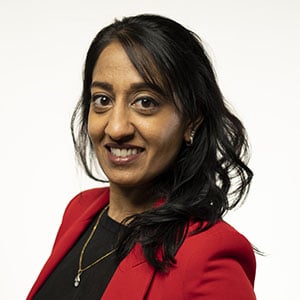 U.S. Professional Affairs
Arti Shah, OD, FAAO, brings more than 20 years of experience to a new role as Senior Manager, U.S. Professional and Academic Affairs—West, CooperVision. Dr. Shah is responsible for further fostering collaborative efforts between the company and ECPs through advocacy, philanthropy, and ongoing education.
Before joining CooperVision this month, Dr. Shah practiced at a private ophthalmology-optometry office in Los Angeles and was on the medical staff at Cedars-Sinai Medical Center. She is a member of the California Optometric Association, Los Angeles County Optometric Society, American Optometric Association, the International Keratoconus Academy, and is a Fellow of the American Academy of Optometry. She has also held a faculty position at the State University of New York (SUNY) and was on medical staff at the UCLA Jules Stein Eye Institute.
CooperVision Specialty EyeCare Professional Affairs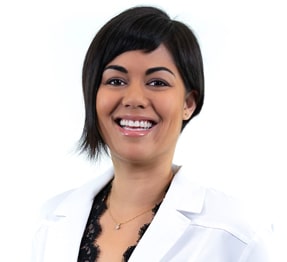 Justine Siergey, OD, FSLS, joins CooperVision Specialty EyeCare as Manager, Professional Affairs, Irregular Cornea. In this new position, she is responsible for advocating and elevating the company's reputation within the specialty segment, with a particular focus on scleral contact lenses and services.
Prior to this role, Dr. Siergey created and managed several specialty contact lens clinics in both private practice and group OD/MD settings. She is a fellow of the Scleral Lens Education Society and former fellowship chair of their international board.
In recognition of her ongoing contributions to both CooperVision and the industry, Kelly Voltz, OD, FAAO, FSLS, has been promoted to Senior Manager, Professional & Clinical Affairs, CooperVision Specialty EyeCare. Dr. Voltz will now assume additional leadership responsibilities, including developing and nurturing partnerships both internally and externally to increase specialty prescribing confidence among both prospective and current ECPs.
Click HERE for the full press release.