New "WCO Alcon Dry Eye Wheel" Tool Takes Center Stage at BCLA Conference
Tuesday, May 30 2023 | 14 h 46 min | News, Press Release
The first in-person demonstration of the World Council of Optometry (WCO) and Alcon's new, practical tool to help with the diagnosis and treatment of dry eye disease will happen at the upcoming 2023 BCLA Clinical Conference & Exhibition on Saturday, June 10. Global eye care practitioners (ECPs) in Manchester will hear directly from the wheel developers world-renowned educators–Professors Jennifer Craig, Lyndon Jones, and James Wolffsohn–about how and why it was designed.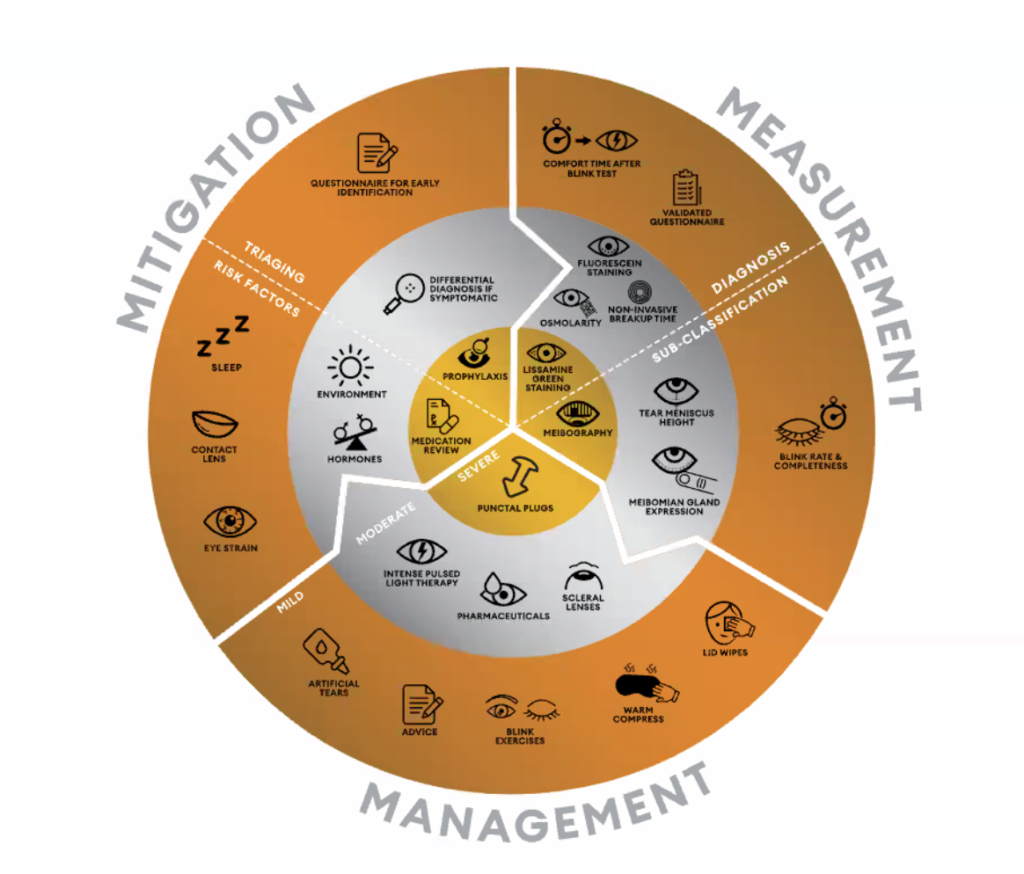 The at-a-glance, interactive tool allows ECPs to easily reference three pillars of mitigation, measurement, and management through an accessible format for the broadest possible use.
Conference attendees will have the opportunity to ask questions and further explore the WCO Alcon Dry Eye Wheel, which is now available on demand along with the recent webinar series focused on the diagnosis and treatment of dry eye disease at dryeye.worldcouncilofoptometry.info. The website also features other evidence-based, practical tools that optometrists and staff can use regardless of their geographic location or available resources.
"We are excited to present the WCO Alcon Dry Eye Wheel to colleagues and friends from around the globe at BCLA," said Lyndon Jones, DSc, FCOptom, FAAO, Director of the Centre for Ocular Research & Education (CORE) in the School of Optometry and Vision Science at the University of Waterloo (Canada). "This easy-to-use tool will help to improve quality of life for our patients as we navigate the journey toward diagnosis and treatment of dry eye disease."
Click HERE for the full press release.