Transitions®: the clear lens that adapts to light for the perfect protection!
Friday, September 22 2023 | 07 h 58 min | New Products, News, Press Release
Did you know Transitions® has a lens for all your patients experiencing any level of light sensitivity? It's true. Transitions® Light Intelligent Lenses™ seamlessly adapt to changing light situations by responding to surrounding light, changing from clear to dark when going outdoors and changing back to clear once inside. This is the only one smart clear lens that adapt to light and become dark in order to give to your patient this level of benefits
Plus, all Transitions lenses block 100% of UVA and UVB rays and help protect against sources of harmful blue light1 including digital devices, screens and especially bright sun. By optimizing the amount of light eyes receive, Transitions lenses also help reduce glare for more effortless sight.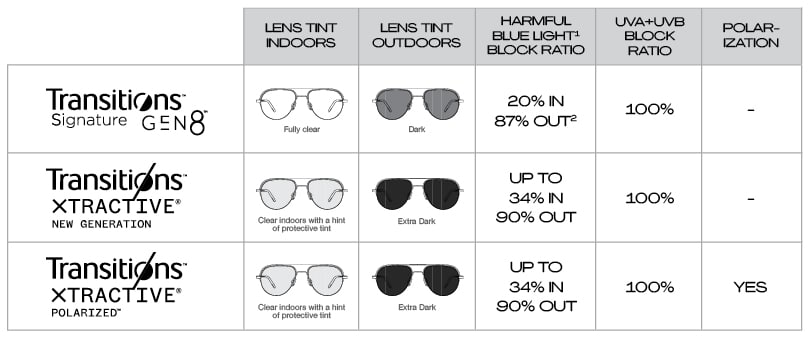 Compare the features and benefits Transitions® lenses offer and help patients find their perfect fit.
Transitions®Signature® GEN8™ lenses are our best overall photochromic lenses1 and they're our clearest and fastest lens.
Transitions®XTRActive® new generation lenses are best for patients who are very light sensitive or frequently exposed to bright light. They deliver the best extra darkness and light protection1 from intense light indoors and outdoors, even in the car.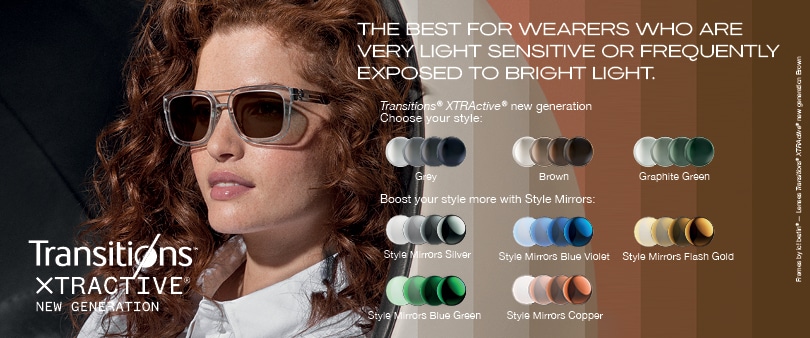 Transitions® XTRActive® Polarized™ are best for those who are frequently exposed to bright light and reflective glare. They combine the benefits of light intelligent lenses and dynamic polarization for extra protection in any light situation and deliver sharper vision and vivid colours.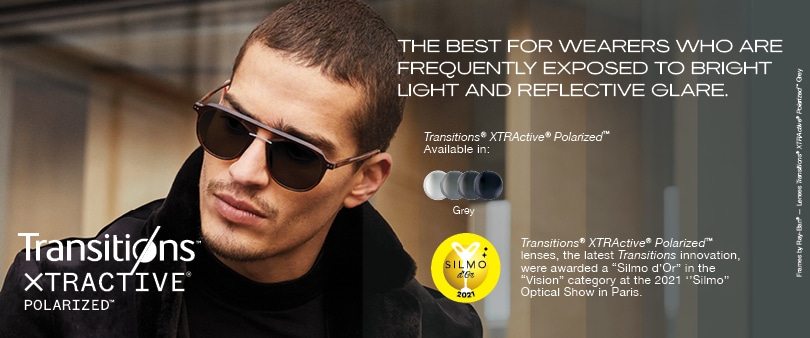 Visit Transitions.com/en-canadapro for educational resources or contact cscanada@transitions.com for marketing materials.
1Based on achieving the highest-weighted composite score among main everyday photochromic lenses across measurements of key photochromic performance attributes weighted by their relative importance to consumers.
Transitions, Transitions Signature and XTRActive are registered trademarks, and the Transitions logo, Transitions Light Intelligent Lenses, Transitions XTRActive Polarized and XTRActive Polarized are trademarks of Transitions Optical, Inc. used under license by Transitions Optical Limited. GEN 8 is a trademark of Transitions Optical Limited.
©2022 Transitions Optical Limited. Photochromic performance and polarization are influenced by temperature, UV exposure and lens material.
Click HERE for the press release.
This post is sponsored by Transitions Optical.