SeeMax Emblematic: Today's Ultimate Vision – 100 Years in the Making
Monday, January 9 2017 | 00 h 00 min | New Products, Press Release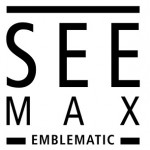 To commemorate Nikon's 100-year anniversary, Nikon launches SeeMax Emblematic, the most advanced progressive lens available today.  This lens is the result of 100-years of consistent investment in R&D.
SeeMax Emblematic is engineered using Cyclone Technology, Nikon's cybernetic methodology, which encompasses all three generation Aberration FiltersTM and Viewfit Technology. Each lens is crafted to deliver the most outstanding optical performance and reduces visual stress to the lowest possible level.
SeeMax Emblematic guarantees the most precise vision and immediate and lasting comfort in any conditions. For additional information, contact your Nikon Territory Manager, Nikon customer services department at 1-800-663-8654 or visit www.nikonlenswear.ca.