Vision Expo Announces New Event Director
Tuesday, January 16 2018 | 00 h 00 min | Appointments, News, Press Release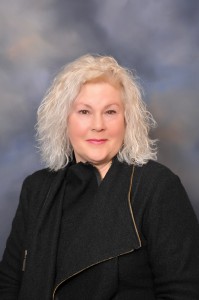 Vision Expo has announced Joanne Mohr as the new Event Director for Show co-owner Reed Exhibitions. Mohr, in conjunction with the team at partner organization The Vision Council, will work to design, build and deliver the best possible Vision Expo experience for the show's 27,000 annual attendees and over 700 exhibitors from across the vision industry.
Mohr brings over 25 years of tradeshow experience to the Vision Expo team, including an expertise in fashion and retail. Most recently, Mohr served as Executive Vice President of ENK International, orchestrating a series of trade exhibitions that included nearly 10,000 design companies in New York City and Las Vegas and attracted 250,000 global buyers and press annually.
"We are delighted to welcome Joanne Mohr to Vision Expo," said Melissa Ashley, Reed Exhibitions Senior Vice President. "Her retail background coupled with such a strong understanding of the trade show business will add a new dimension of thinking to the team. Her experience will be invaluable as we continue to look at new ways to invigorate the shows and refresh the fashion elements."
For more information on Reed Exhibitions, visit www.reedexpo.com. For more information on Vision Expo, visit VisionExpoEast.com and follow Vision Expo on Facebook, Twitter and Instagram.