New Blackfin Website Online
Friday, March 22 2019 | 11 h 58 min | News, Press Release
Style diversity, exploring new perspectives. A black veil, tossed by the wind, amid the white dunes of a barren, almost ultra-terrestrial, landscape. This is the first image one sees on the new Blackfin website. 
Consistent with the transformative journey that permeates every aspect of the company – products, ad campaigns, stands – the website now is also a reflection of the techno glamour features that are the stage upon which the Blackfin milestone plays out, Year Three of the Third Phase.
Located on the home page are the brand's three main pillars: NEOMADEINITALY, a confluence of the company's DNA, history and approach to corporate citizenship as a fundamental part of the business; CREDO, narrating the more dreamlike essence of the brand's doctrine; and, TITANIUM, the technical treatise of Blackfin, tied to the material.
The collection is presented in an orderly fashion and divided into categories and styles. Information, like the location of the shops and the area dedicated to the media, is immediately accessible. Users can also create a wish list of their favorite products, download it in PDF format to their smartphones and send it to their friends or optician.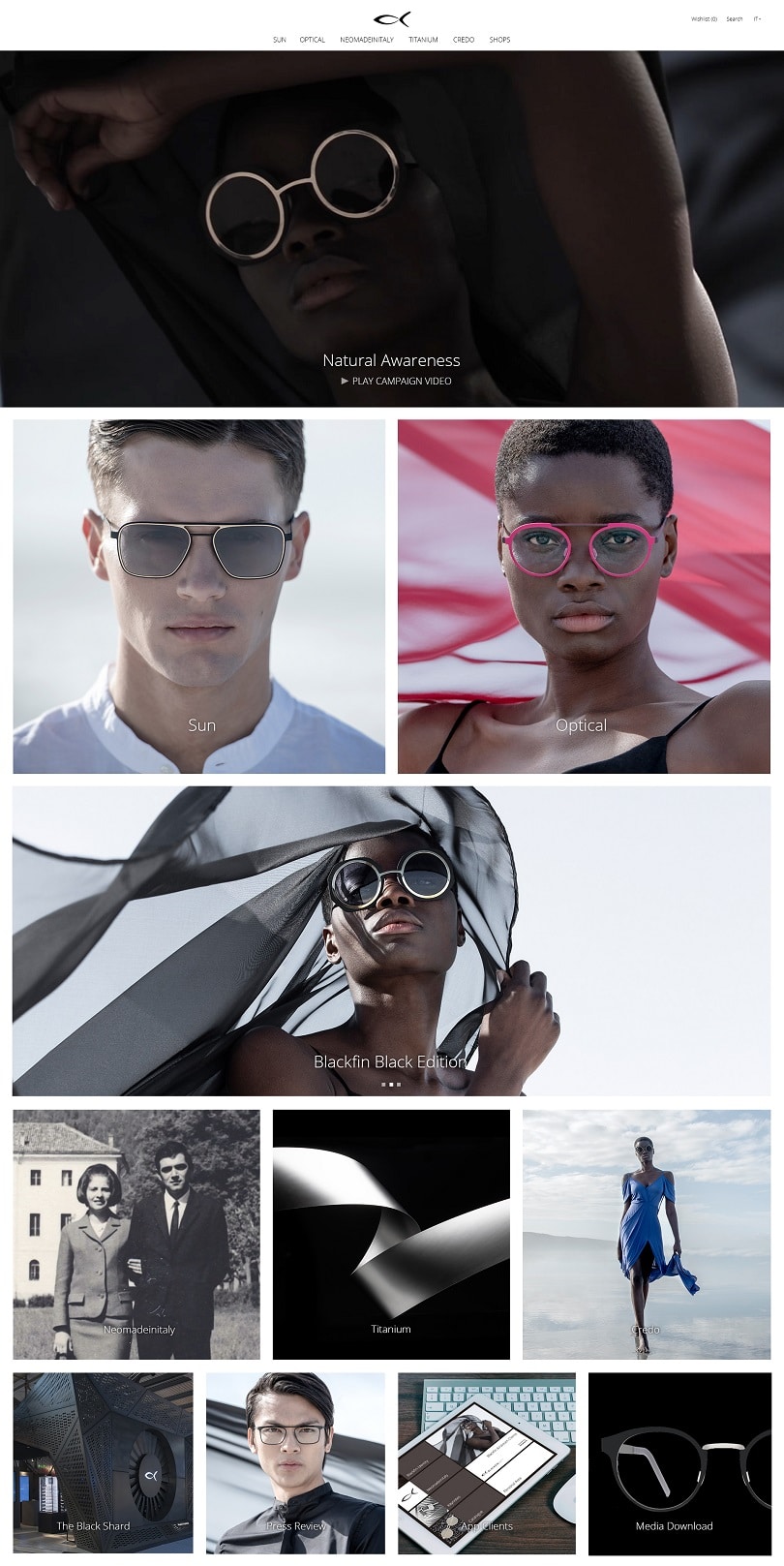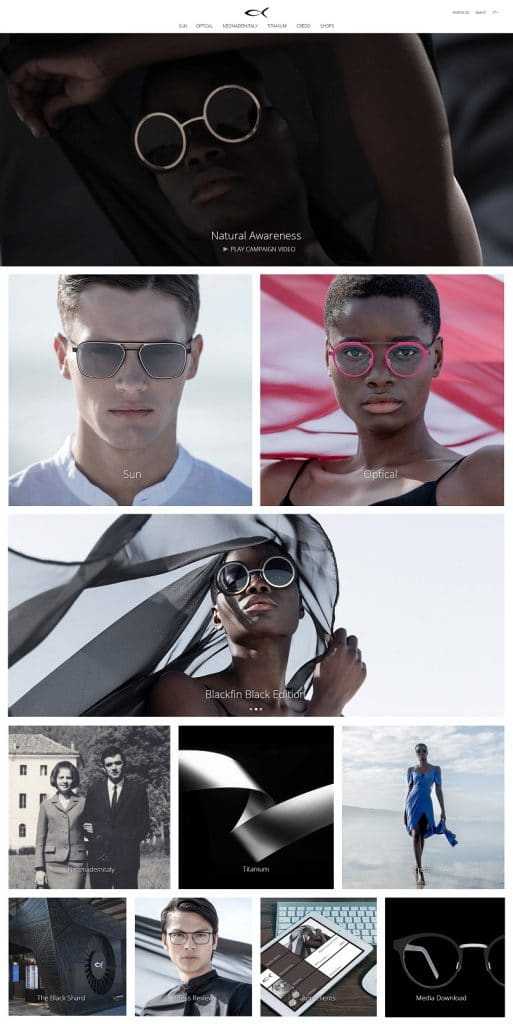 Click HERE for the full press release.