Seneca Opticianry Student and Instructor nominated for Ontario Premier's Award
Friday, November 22 2019 | 08 h 51 min | Awards, News, Press Release
A prominent Seneca Opticianry graduate and instructor, Shan Khan, RO, has been nominated for the prestigious Ontario Premier's Awards. The Premier's Awards honour outstanding contributions from graduates of Ontario Colleges in seven different social and economic categories.
Ms. Khan is a prominent and respected member of the optical community. For nearly four decades she has fulfilled her life mission as a dispenser, educator and business consultant.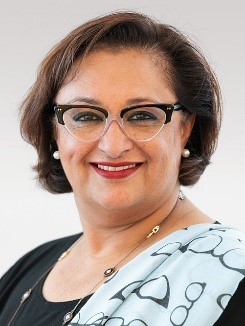 She founded a grassroots organization, Vision for Site, which distributes gently used glasses to needed individuals in Canada and abroad. 
Final selections of the awards will be made at the 2019 Higher Education Summit, TRANSFORMATIONS, on December 2nd, in Toronto.
Ms. Khan is nominated in the Health Sciences category.
Information on Ontario Premier's Awards http://www.co-awards.org/
See Shan Khan's Nomination http://www.co-awards.org/?portfolio=shan-khan
View SENECA College nominees: https://www.senecacollege.ca/alumni/celebrate-alumni/premiers-awards.html