2021 Canadian ECP Myopia Study results now available
Thursday, October 7 2021 | 15 h 56 min | Contest, News, Survey
The 2021 Myopia study final report of Canadian ECPs attitudes is now available
The purpose of the Canadian Myopia Management ECP study is to characterize the attitudes toward myopia management and use of the various therapies.
The initial study, conducted in 2019, revealed the extent to which Canadian ECPs were engaged in myopia control and the extent to which the various clinical treatment options were used.

The study also measured the perception of efficacy for each of the major therapeutic categories.
In the last 18 months, several new myopia treatment options have been made available in the Canadian market and there has been a significant increase in related marketing activity and practitioner education.
"This important study indicates how new treatment options are impacting perceptions of efficacy and overall attitudes toward the condition. Also interesting to note, is the significant impact that education has had within the practitioner community over the 18 months since our last report", said Bill Scott, President, Optical Research, ECP & PAA of the Jobson Optical Group.
The 2021 study, which is now available, reveals notable changes in usages of the different treatments and changes in perception of efficacy.
The 2021 report also includes the onset age of treatment by therapeutic type, and the extent to which axial measurement equipment is utilized as a diagnostic tool.
The 2019 study revealed a significant proportion of ECPs were skeptical of the clinical significance of myopia as a serious eye disease. The current 2021 report updates these perceptions against the background of extensive practitioner education over the past 18 months and more specific treatment options available.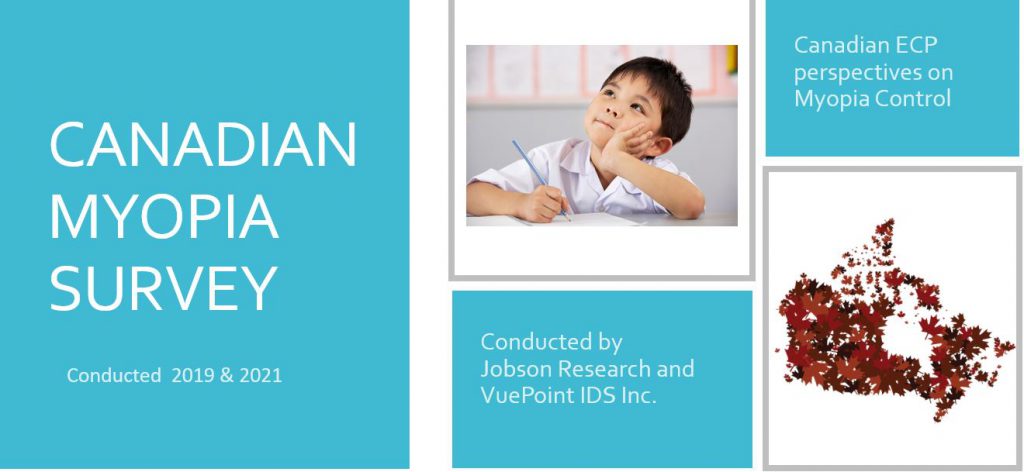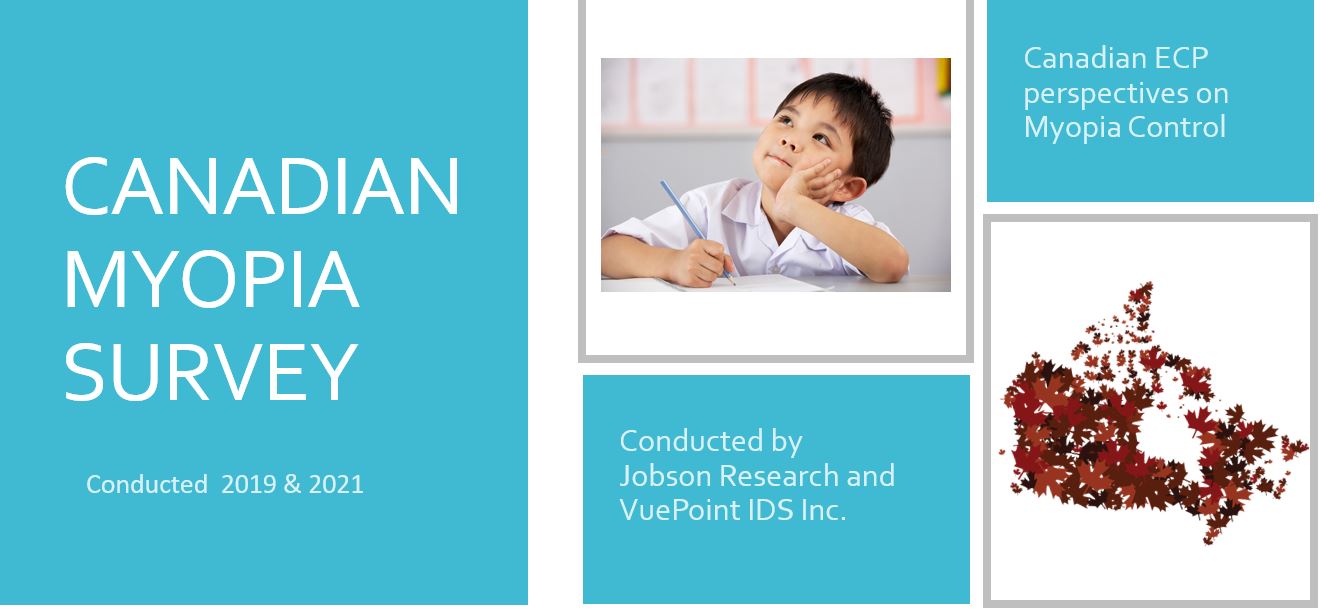 The 2021 report draws out salient attitudinal differences compared to 2019.
Final Report now available
The online study was jointly conducted by Jobson Research and VuePoint IDS.
Organizations wishing to purchase the study report may do so by contacting:
David Pietrobon (dpietrobon@vuepoint.ca) Phone: 226.780.6871 x 5111
Bill Scott (Bscott@jobson.com) Phone: 646.831.8873