Transitions Announces December Style Contest Promotion in Canada
Monday, December 6 2021 | 09 h 38 min | Contest, News, Press Release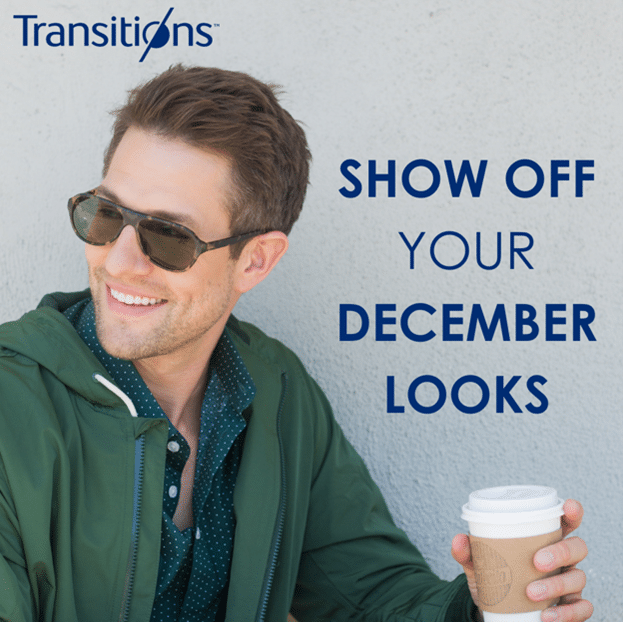 To celebrate the holiday season, Transitions Optical Canada is announcing a new promotion, 'December Style Contest' which will run from Dec. 3 – Dec. 20. The contest encourages optical industry professionals to show off their winter "eye style" by posting photos of themselves pairing their favorite Transitions® lenses with their go-to December outfits. Participants will be entered for each photo they post on the Transitions Optical's Canada PRO Facebook page. Every photo shared (up to 17 total) will be counted as one entry in the contest for a chance to win a $1000 CAD gift card.
"With the year coming to a close, we wanted to find a fun and interactive way to get our community engaged," said Arnaud Rajchenbach, marketing & sales manager, Transitions Optical in Canada. "The 'December Style Contest' promotion is the perfect way for our industry friends and partners to connect with us and with each other by sharing their unique style, engage in fun conversations, and celebrate the variety of style options of Transitions lenses."
More information on the Transitions Canada pro Facebook page. The winner will be announced early January 2022.
Click HERE for the full press release.