CNIB Guide Dogs' Class of 2022 Graduates on International Guide Dog Day
Friday, May 6 2022 | 07 h 13 min | Events, News, Press Release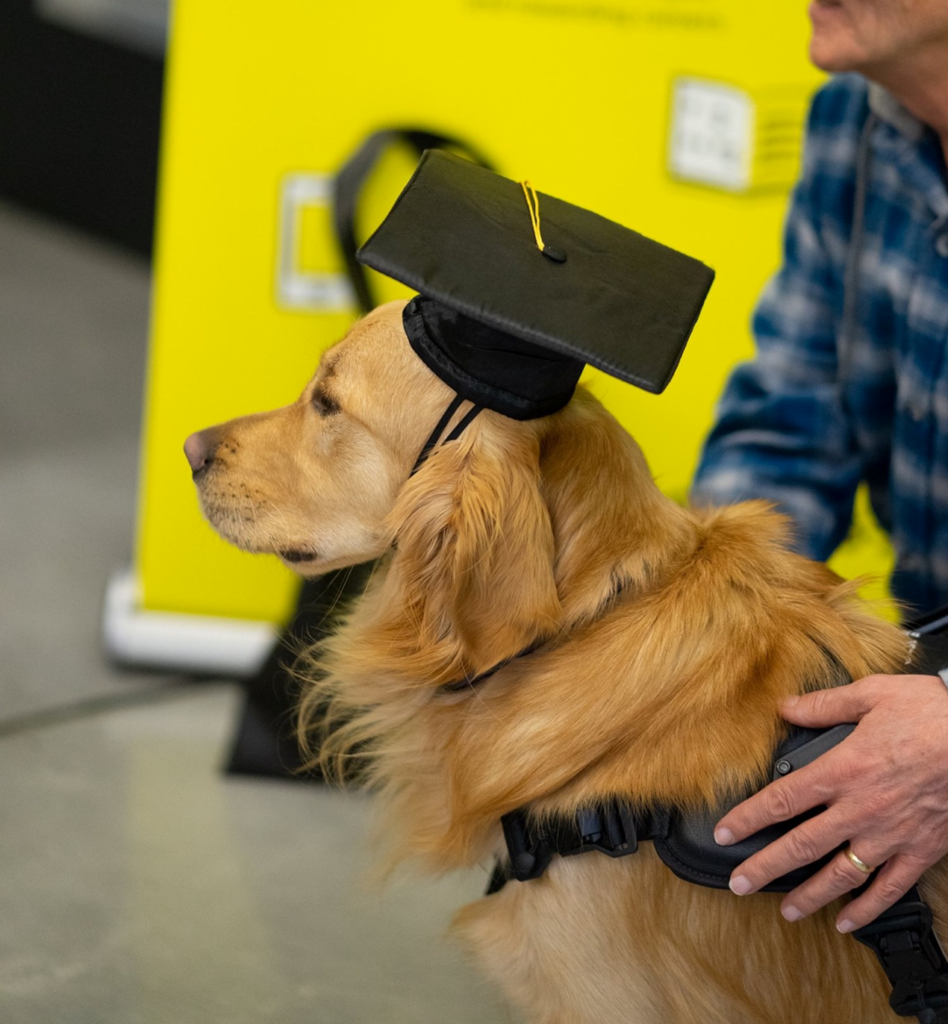 As part of CNIB Guide Dogs' class of 2022, 16 Canadians who are blind or partially sighted have graduated with their guide dogs on International Guide Dog Day (April 27) after completing intensive training.
Whether it's avoiding obstacles, stopping at curbs and steps or negotiating traffic, these guide dogs foster independence for people living with sight loss. In these partnerships, the handlers provide directional commands, and the dogs ensure the teams' safety.
At the graduation ceremony, five buddy dog partnerships have also graduated alongside the guide dog partnerships. A CNIB Buddy Dog is partnered with a child or youth who is blind or partially sighted. Whether it's feeding, grooming or walking this well-trained family pet, a buddy dog provides a child with an opportunity to care for a dog and, in some cases, makes it easier to transition into a guide dog partnership.
"Today's graduating dogs are changing the lives of Canadians with sight loss from coast to coast to coast. As we celebrate CNIB Guide Dogs' 5th anniversary this year, we have more than 150 dogs in the program, with 52 guide dog teams and 19 buddy dog partnerships across Canada," says Diane Bergeron, president of CNIB Guide Dogs and guide dog handler for 38 years. "The other dogs are still being raised and/or trained."
Since launching in 2017 with just 2 puppies and 2 staff members working from home, CNIB Guide Dogs has raised, trained, and matched 77 dogs in communities across Canada, including 52 guide dogs, 19 buddy dogs, and 6 ambassador dogs.
CNIB Guide Dogs will launch its own dog-breeding program in 2022 to train Labrador retrievers, golden retrievers, and crosses of the two breeds. The new breeding program will enable CNIB Guide Dogs to raise, train and match more dogs with people with sight loss across Canada, and help close the gap for those waiting to be matched with a guide dog or buddy dog.
Click HERE for the full press release.