CooperVision Expands MiSight 1 day to Cover Nearly 100% of Spherical Prescriptions for Children with Myopia
Friday, June 17 2022 | 07 h 48 min | News, Press Release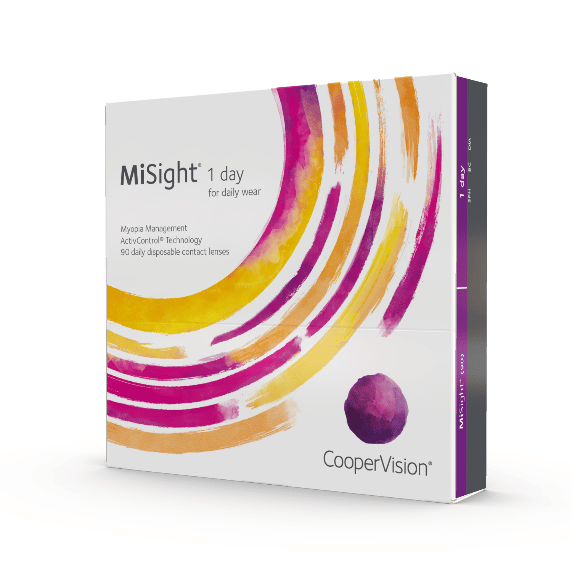 CooperVision announced that its MiSight® 1 day contact lenses will be available in higher prescriptions in June 2022. The expanded range—covering -0.50D to -7.00D (0.50D steps after -6.00D) in Canada and the U.S.— means that MiSight® 1 day covers approximately 99% of prescriptions for all children who have myopia and less than 0.75D of astigmatism. The diopter extension for this innovative, specially designed lens will allow even more children to benefit from myopia management.
MiSight® 1 day contact lenses are backed by the longest-running soft contact lens study among children. The clinical trial has proven that MiSight® 1 day works for nearly all children with myopia, cuts myopia progression by half, works at any age a child starts treatment (8+), works for as long as the child wears them as recommended and data indicates that there is no rebound effect with MiSight® 1 day contact lenses.
With myopia on the rise globally, an increasing number of children may require the higher prescriptions that MiSight® 1 day lenses will offer.
"Every diopter matters, particularly for children whose myopia progression may have already placed them at a higher risk for conditions such as myopic maculopathy and glaucoma. While early treatment is best, it's never too late to start," said Elizabeth Lumb, BSc (Hons) MCOptom, FBCLA, Director of Global Professional Affairs, Myopia Management, CooperVision, "Even older children starting with MiSight® 1 day have seen their myopia progression cut by half."
Click HERE for the full press release.