BOZ Wins Japan Eyewear Award
Monday, October 24 2022 | 14 h 51 min | Awards, News, Press Release
The BOZ collection was in the spotlight this week at the Japan Eyewear Award ceremony, IOFT2022.
A new reward honoring all the J.F. REY teams. Striking for its evocative shaping and provocative colours, the model NINETTE 9040 won this prestigious international competition in the DESIGN category. An even more appreciated distinction as BOZ was the only European brand to be rewarded this year.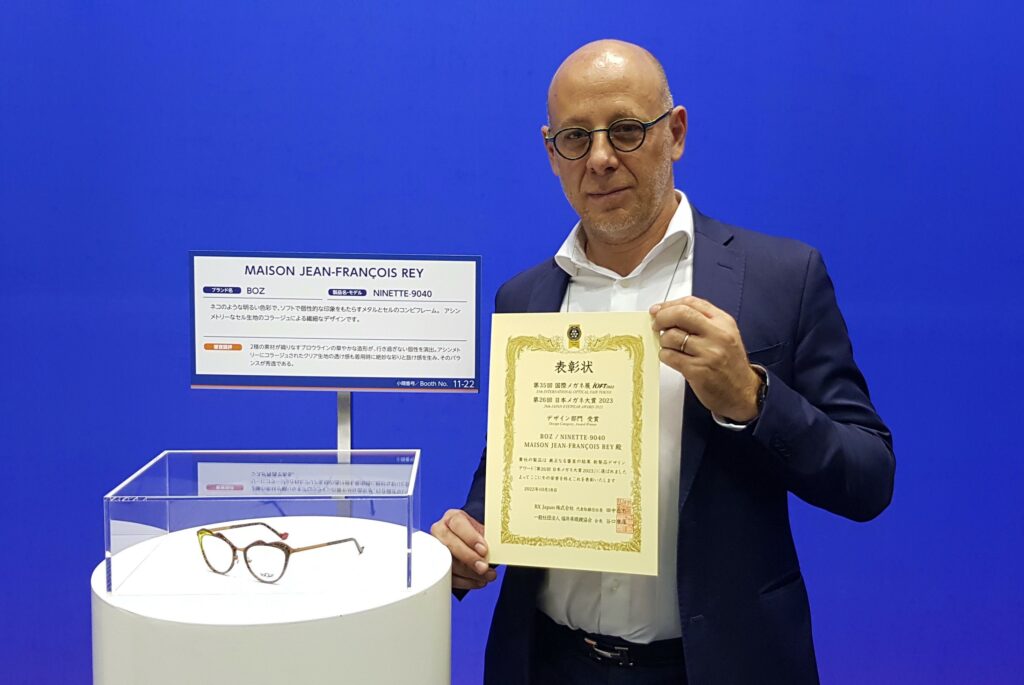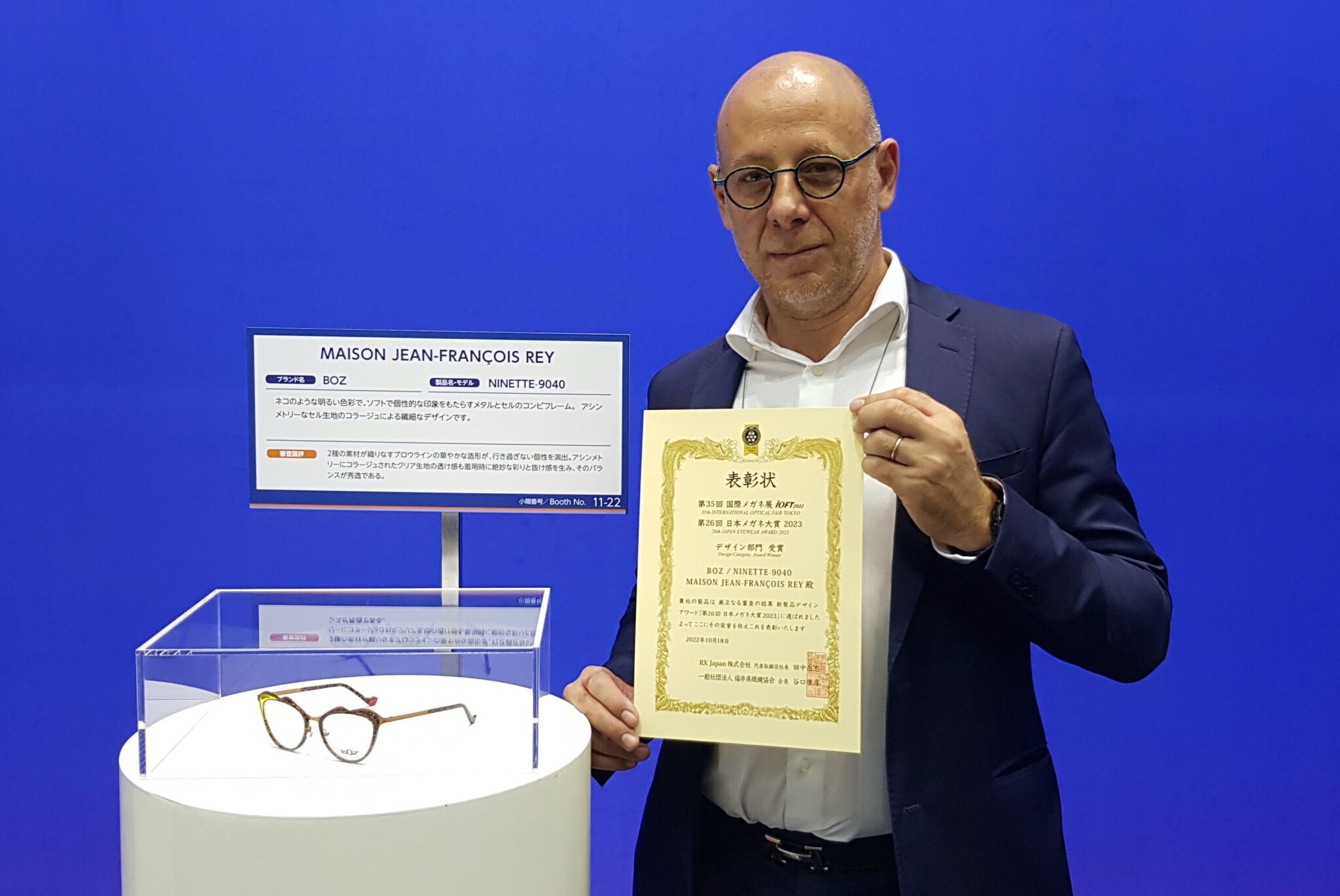 NINETTE 9040
NINETTE is a true declaration of love, deeply coming from the heart. It expresses the idea of a wonderful world, a joyful utopia allowing all transgressions. Its very evocative design is an interpretation of temptation, the "forbidden fruit": a generous heart shape, appealing mix in acid colours et feline prints. An asymmetrical acetate collage was specially worked on the corner of the eye to give the gaze more sparkle, audacity and intensity­.
Click HERE for the full press release.