First Fit Plus™ Launches A Revolutionary Tool For Precision Seg Heights
Thursday, July 13 2023 | 09 h 32 min | OptikTech
First Fit Plus ensures every customer has the best experience when ordering and wearing prescription eyeglasses or sunglasses, while helping the practice save time and money by eliminating costly remakes and increase patient satisfaction.

Ponce Inlet Florida, 2023 – First Fit Plus, designer and manufacturer of the First Fit Plus multi tool is excited to announce the launch of a revolutionary and affordable device that will provide the patient with an outstanding customer experience of expertly fit glasses/sunglasses, while allowing the expertise and professionalism of the eye care professional to stand out. The First Fit Plus fitting tool allows the eye care professional to measure progressive seg heights quickly and easily with exact precision, without ever having the view the patient's pupil or remove sunglass lenses.
The patent pending viewing slot virtually eliminates parallax errors and pupil height guesswork. No sharpies, no rulers and no fussy gadgets. Made from high grade, laser cut aluminum with engraved markings and coated finish for life long durability and good hygiene.

This versatile multi tool also has a built in flat top measuring gauge as well as temple adjustment grooves to bend temples with ease while taking pressure off the eye care professional's finger tips.

"Precise pupil heights for progressive lenses and monocular PD's are the most important measurements to ensure an outstanding visual experience and build patients for life," said Renato Cappuccitti, president and inventor of First Fit Plus. "Today's progressive lenses are a big investment and poorly fit glasses not only lead to costly remakes and increased chair time, but the inconvenience of having patients return for remakes, even when done at no charge, will ultimately lead to a decrease in patient confidence and overall patient retention. In today's competitive retail environment, providing an outstanding experience the first time is imperative to building patients for life and generating word of mouth. First Fit Plus gets it right the first time."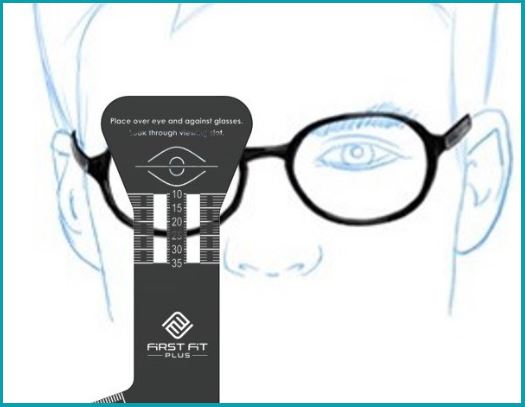 First Fit Plus is the culmination of dedicating a career to optics and a passion for providing eyeglass wearers with an exceptional customer experience and expertly fit glasses. This passion includes years of training fellow novice and seasoned eye care professionals in optics and how to properly use the tools of the trade.
For more information, please visit www.firstfitplus.com
OptikTECH Industry news brings up to date information on new products and services in the Canadian Eye Care Market. Information is provided by manufacturers and/or service providers and is published at the descretion of OptikNOW editorial staff. For consideration, send press releases to editorial@Vuepoint.ca.